Believe in fate? 'Forget that,' is what StarHub and DDB are telling you in their newly released commercial for the Women's Tennis Association (WTA) Finals.
In 2015, StarHub is once again the Official Telecommunications and Broadcast Partner of the Women's Tennis Association (WTA) Finals Singapore, and they want you to rethink what we are telling young women in schools and at home every day. All by challenging an old favourite – Que Sera Sera, a song about resigning to fate.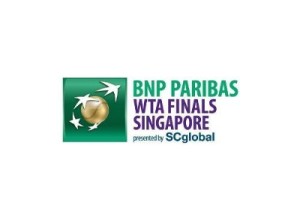 "The BNP Paribas WTA Finals Singapore presented by SC Global is all about empowering women, and we at StarHub fully believe in the spirit of this competition. That is why we are backing this year's edition with our "The Power to Be" campaign which will be beamed on screens across our pay TV network, YouTube, Facebook as well as Golden Village cinema halls.
Through this campaign, we want to get the word out that women hold the power to write the next chapter of their lives and become whoever they want to be," said Howie Lau, Chief Marketing Officer, StarHub.
"StarHub doesn't just do sponsorships. StarHub embraces them and champions their causes. Which is why, together with our clients, we want to create a movement that debunks the notion that we have to accept our fate or even worse, that destiny is romantic," added Rowena Bhagchandani, Managing Director, DDB Group Singapore.
"Empowerment doesn't just come through learning new things. Sometimes, it is also about unlearning. Unlearning limits, unlearning restrictions, unlearning what you can or cannot do. So you can go out there and get it done," said Khalid Osman, Creative Director, DDB Group Singapore.