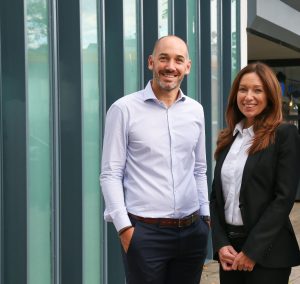 Dentsu Aegis Network announced the acquisition of B2B International, a leading specialist business-to-business (B2B) market research company. B2B International will become part of gyro, the world's first full-service global agency dedicated exclusively to B2B marketing.
Headquartered in the UK with offices across Europe, the USA and Asia-Pacific, B2B International provides bespoke market research solutions for its global clients, which include 600 of the world's largest blue-chip companies including Stanley Black & Decker, BASF, E.ON and Bridgestone. It has carried out more than 3,000 B2B market research projects across every continent and every industry vertical gaining powerful cross-industry experience.
The addition of B2B International further enhances gyro's offering to create ideas that are humanly-relevant for its global roster of clients, which includes HP, Vodafone, Danone, eBay and Google. The agency, which launched in 1981 and was acquired by Dentsu Aegis Network in 2016, has 17 offices worldwide and is headquartered in New York.
This acquisition has been spearheaded by gyro UK and the benefits of the deal will be leveraged internationally across its global network.
Kate Howe, CEO, gyro UK, said: "We're really excited to be joining forces with B2B International – a company we have long admired – at a time when the business-to-business space is growing fast and becoming more sophisticated than ever. The combination of our highly complementary services will create an unrivalled end-to-end marketing powerhouse for B2B brands, delivering greater value to our clients and continuing our trend to innovate in the market."
Nick Hague, Founder and Chairman, B2B International, said: "The rapid speed at which the marketing landscape is changing demands world-leading insight-led creative communications capable of helping B2B clients win in every industry sector. We believe that our combined businesses can achieve just that and deliver a broader B2B offering, driven by insights and intelligence."
Stef Calcraft, Executive Chairman, Dentsu Aegis Network, UK & Ireland, added: "The union of gyro and B2B International will transform the B2B marketing landscape, creating the world's largest marketing network offering specialist B2B insights and solutions for the world's most iconic brands. I'm delighted to welcome the team at B2B International to Dentsu Aegis."
B2B International, whose UK-based clients include Wolseley, Yodel, Celesio, and Kingspan, will remain headquartered in the UK, with offices in London and Manchester, and operate under the brand, B2B International – a gyro company.
The financial terms of this acquisition are undisclosed.
Source: Dentsu Aegis Network