Global brand experience agency DesignStudio unveils a full rebrand for Tencent Games, the largest video game company in the world.
The rebrand sparks a new era of global visibility for Tencent Games, leading an inclusive, positive culture that reflects the diverse, playful nature of gaming today.
Mars Hou, Vice President of Tencent Games says, "We brought DesignStudio on board to help us explore and define the future of the gaming industry, and to globally highlight Tencent Games' position as the world's leading games company. What we have created together is a powerful, enduring, forward-thinking new brand expression for Tencent Games."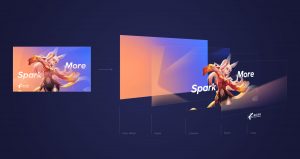 Close collaboration
Founded in China in 2003, Tencent Games is a subsidiary of Tencent Holdings – creator of WeChat, and one of the most valuable technology companies and venture capital firms in the world.
For DesignStudio, a successful rebrand would reflect Tencent Games' powerful status in the industry and create room for the company to grow globally alongside the evolving culture of gaming and tech. Strategy and visuals would need to communicate the brand's heart locally and internationally across multiple languages, and be adaptable to Tencent Games' huge range of game offerings.
Paul Stafford, CEO and Co-Founder of DesignStudio says: "Working with Tencent Games, the world's largest video game company, was incredible. The experience and work produced, is proof that the DesignStudio process, alongside our focus on close collaboration, is designed for success globally."
The language of play
A crucial challenge for DesignStudio was to translate the Tencent Games brand into a visual language that appealed to everyone globally.
During an in-depth immersion process with Tencent in China, workshops were simultaneously delivered in English and Chinese, as the DesignStudio and Tencent teams explored all layers of the business to inform a new strategic direction. Immersion workshops encouraged exploration, drawing, writing, role-playing and conversation.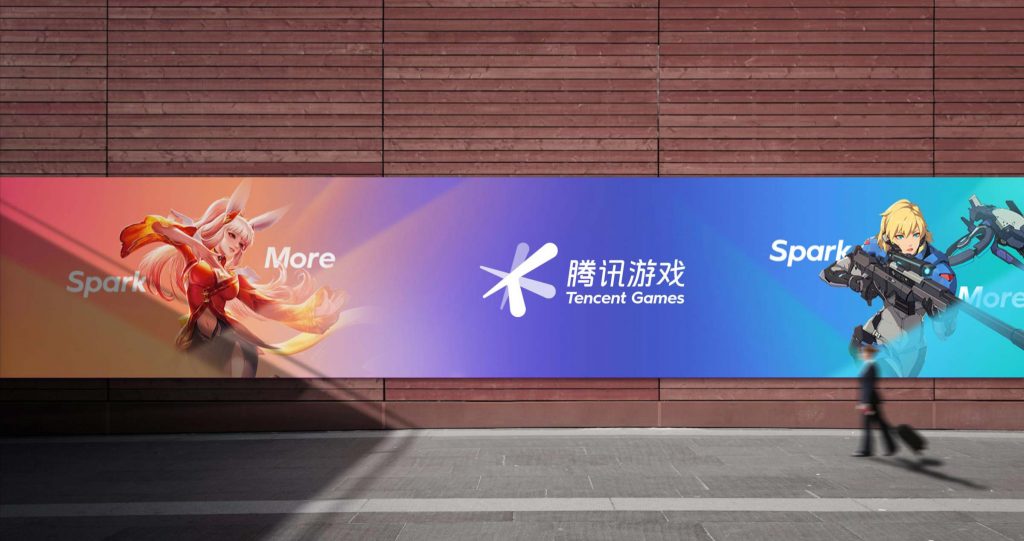 This deep immersion phase is a staple of DesignStudio's process with clients. It helped establish common ground between DesignStudio and Tencent Games early on and served as a vital foundation for navigating the challenges of bringing a Chinese brand to a Western audience, while maintaining Tencent's authentic identity in China.
DesignStudio's Paul Stafford says: "Immersions help us set the stage for our long-term relationship with every client. We learn about why people do what they do, what makes them different from every other company, what they value, ambitions for the future, the impact we'd like to have on the world and legacy we'd like to build."
Through this process, DesignStudio and Tencent Games discovered together that their ambitions extended far beyond a rebrand. Tencent Games wanted to reframe conversations around gaming overall, to recognize the broad appeal of gaming today, and DesignStudio would help them bring that conversation to the world.
A creative spark
"These days, largely thanks to Tencent Games, everyone is a gamer," says Alex Johns, Creative Director, DesignStudio. "From your grandma to your teacher to your best friend. The culture of gaming has evolved from anti-social stereotypes to become hyper-social. For Tencent Games, we wanted to create a brand that reflects and celebrate this."

"We approached the visual identity as if it were a game world that spilled over into reality," Johns adds. "We wanted to create a symbol that felt like a power-up living within the Tencent Games universe; a desirable goal floating in space, that you chase after, that you can collect."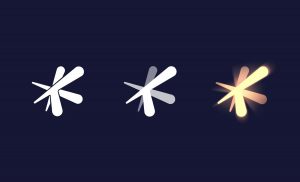 Cue the new Tencent Games Spark. The spark symbolizes Tencent Games' core values – the spark of a new idea, the spark of connection, the spark of a moment of happiness. A sparkling glow radiates from a subtle T shape, automatically invoking Tencent Games, and the spark's universal positivity and nod to gaming culture lend themselves to the variety of Tencent Games' offerings.
DesignStudio gave the digital spark different motion behaviors for different styles of game. The toolkit includes different color worlds inspired by Tencent Game's values of connection, happiness, and creativity. Beyond screens, the analog spark is instantly recognizable on billboards and in print. And there's room for the spark to evolve with emerging tech – Johns envisions a potential VR version.
A custom typeface, created in-house at Tencent Games under DesignStudio's direction, completes the brand experience.
Powering up
The Tencent Games rebrand represents an impressive success for the future of global branding, highlighting the power of collaboration and open-minded cross-cultural communication. The relationship built between DesignStudio and Tencent Games, and the resulting work, are testaments to a process rooted in pursuing understanding – of companies, of languages, of cultures, of people.
Lava Li, General Manager, Creative Design Department, Tencent Games says, "Tencent Games' rebranding journey with DesignStudio is a story of in-depth cooperation between Chinese and Western teams to find the future of gaming. DesignStudio's approach surprised and challenged us. The internal team at Tencent Games has benefited greatly from the experience, and we look forward to our next collaboration."
The Tencent Games rebrand by DesignStudio is live across global touchpoints now.
Source: DesignStudio