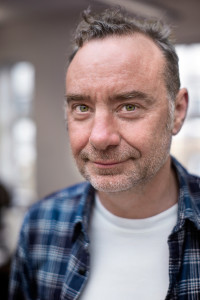 DewGibbons + Partners, the London-based independent brand design consultancy, has hired former Saatchi & Saatchi Creative Director Paul Domenet to the new role of Creative Director Communications.
In a distinct departure from the creative industry's business as usual, Domenet will be developing communications as an integral part of the agency's strategic brand design offering. He will report into the agency's Creative Partner Nick Vaus and founder Steve Gibbons.
Domenet will work across all the agency's clients in the beauty, health and luxury sectors, which include Davidoff, Aussie, Boots and Marks & Spencer; overseeing the production and execution of communications within a holistic brand design process.
Steve Gibbons, MD, explains: "DewGibbons + Partners believes in Beautiful Thinking: a combination of right and left-brain thinking that uncovers the ugly truths holding brands back and finding a strategic solution through beautiful, effective design. So it's a natural extension of this approach to weave in communications right at the outset of brand creation and design, because it delivers a truly unifying idea that can be expressed across any channel. Not only do we feel that this extended offering will deliver maximum ROI for our clients and be both cost and time-effective, it will also critically deliver a purity of creative output that is too easily lost in the to-ing and fro-ing between competing agencies."
Paul Domenet, adds: "What we're doing here feels new. It's not so much two disciplines coming together as a new discipline evolving."
Domenet was most recently Executive Creative Director at Johnny Fearless, the agency he co-founded, where he created campaigns for the Imperial War Museum and Diageo. He began his career at DDB, where he worked on clients such as Volkswagen. He then joined Y&R as Deputy Creative Director before moving to Saatchi and Saatchi in 1998, where he led campaigns for Toyota and NSPCC and worked with the Labour government on its communications.