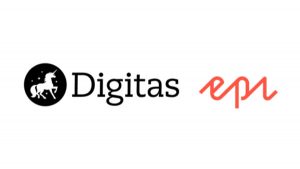 Digitas Amsterdam and Episerver recently announced a strategic partnership to offer the market joint expertise and solutions in the fields of digital marketing, data and commerce. The partnership creates a unique market offering by combining the core strength of the two companies in the fields of marketing and commerce and making use of the global execution, data/analytics and technical innovation capabilities of Digitas.
This partnership will help companies excel and speed up in reaching their digital brand, marketing and eCommerce goals and ambitions, and on a multinational scale as well.
Episerver Centre of Excellence
In addition, Digitas is opening her Episerver Centre of Excellence (CoE) at their Amsterdam office from where they will be serving the European market with their Episerver knowledge and advisory. The CoE will offer the market and the clients market leading Episerver expertise and executional power as well. The Digitas CoE is quite unique since it's the first one on a global scale which has been set up with full support from Episerver as well.
"Episerver is the world's fastest growing provider of digital marketing and digital commerce platforms which we deliver through a network of highly experienced and proficient partners," said Karen Chastain, Director of Strategic Alliances and Global Partners for Episerver. "We are pleased to add Digitas Amsterdam to our network of strategic partners and look forward to collaborating to help our customers meet their digital transformation goals."
Tom Bals, managing director Digitas Amsterdam: "Digitas aims to connect people and brands at all touch points; digital, physical and emerging. The Episerver platform is an important component to achieve this. The Episerver proposition supports us in realising an omnichannel experience for our customers. Using our joint executional capabilities, we help our customers with the rollout of multi-site and multi-country digital experience platforms."
Source: Digitas Amsterdam