Omnicom Media Group UK's branded content and creative agency DRUM has created a new three-and-a-half-minute ad break takeover in partnership with ITV to promote the launch of the new Volkswagen Golf 8 on Saturday 6 June.
DRUM engaged the famous family duo, the Kemps for a 'A Drive down ITV Lane'. Roman takes his dad Martin to ITV studios in his all-new all-digital Golf 8, we see them journey through some of ITV's most beloved shows. Their magical tour via the famous cobbles of Coronation Street, an unexpected encounter with Chloe Sims on TOWIE's famous Brentwood Highstreet and a detour through the jungle.
The partnership, creative and talent negotiation has been managed by DRUM, with the media strategy and execution handled by PHD UK.
The film has been directed by TV comedy director Jennifer Sheridan and is co-produced by DRUM and Park Village.
The full ad break takeover will debut during Alan Carr's Epic Gameshow on 6th June.
The campaign also features cutdown teasers of the film on ITV to help drive awareness of Volkswagen's takeover, TV edits that will broadcast after the takeover, and social content will be promoted by Volkswagen as well on the talent's own channels.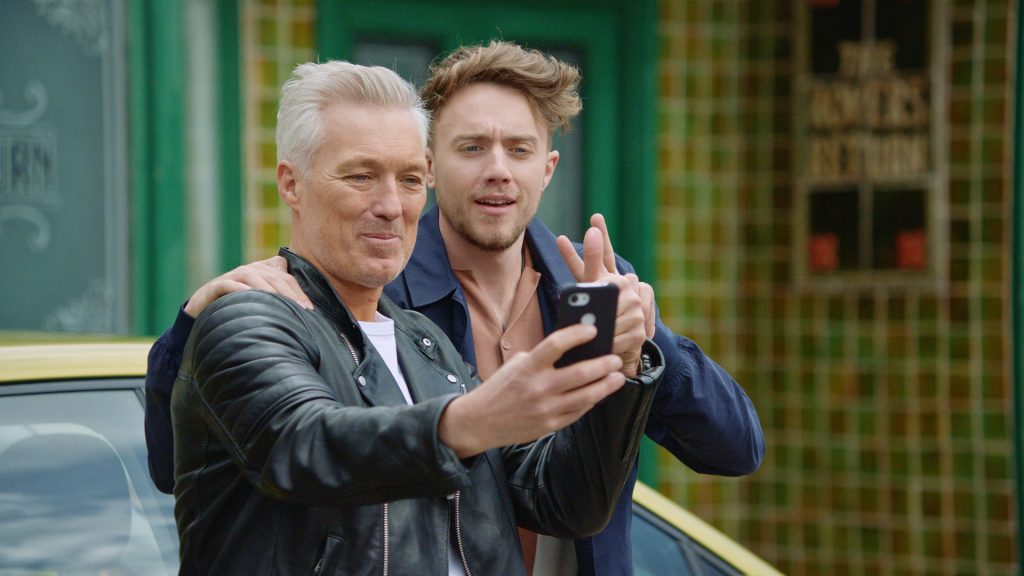 Claire Baker, Creative Director at DRUM, commented: "The dynamic between Roman and his Dad Martin is priceless, and it was a lot of fun travelling through all the different ITV locations, hearing their stories and showing off the tech in the new car in such a playful way."
Glyn Butterworth, National Communications Manager at Volkswagen UK, said: "The Golf has been with us for almost five decades, and has long been the benchmark in its class. This latest eighth-generation Golf blends the familiar qualities and appeal of the old car but with cutting-edge technology and the highest levels of connectivity. Martin and Roman Kemp demonstrate just a few of these features in the advert, such as the natural voice control and mobile key. The Golf is unquestionably an icon, so how better to celebrate it than a road trip down some of ITV's most iconic streets, and even a jungle!"
Mark Trinder, Director of Commercial Sales & Partnerships at ITV, said "Weaving the new Volkswagen Golf, Martin and Roman Kemp and iconic ITV programme brands together has resulted in an engaging, innovative and powerful campaign."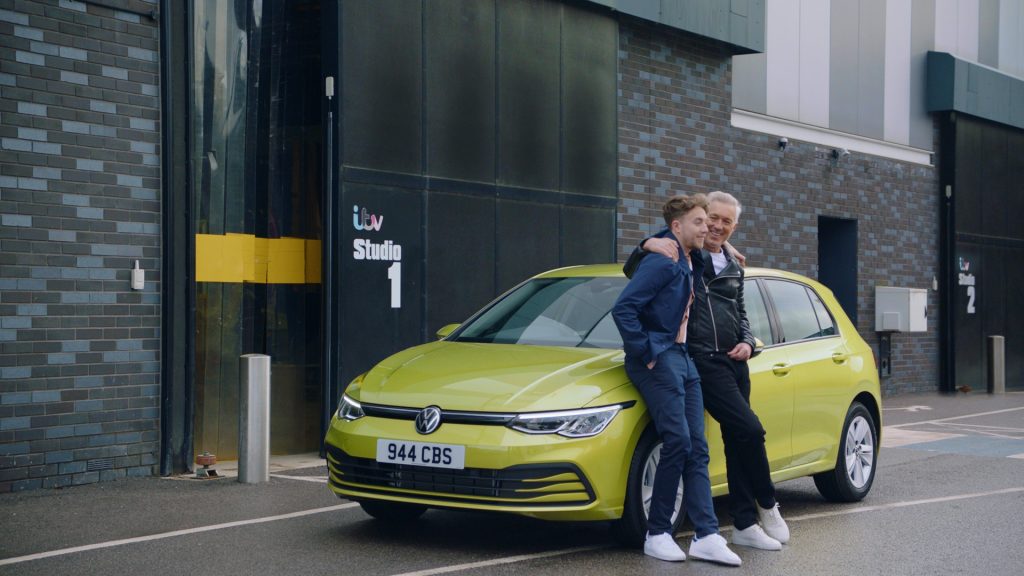 Source: Drum Agency