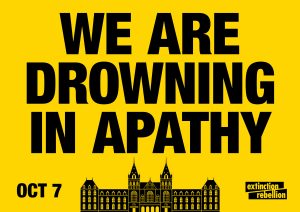 Dutch creative industry gets behind climate protest movement by making designs with a pointed message freely available for all. On October 7, Amsterdam's Rijksmuseum was a central point for art and activism. In the lead up to this week's protests led by Extinction Rebellion, creatives gave the Dutch masters a 'rebellion' rework.
Thousands of activists across 60 cities worldwide yesterday were willingly arrested as part of International Rebellion Week, a week of intentional disruption to "business as usual" by environmental activist group Extinction Rebellion.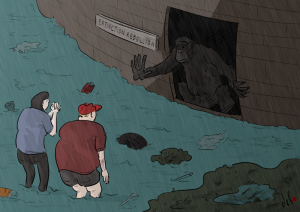 In Amsterdam, more than 1000 activists blocked the national museum, the Rijksmuseum and more than 100 arrests were made. The first demand from the group is that the government declare a climate and ecological emergency and act accordingly. Just over a week ago, more than 20 creative agencies in Amsterdam declared a climate emergency and committed to action – along with the Art Directors Club Netherlands (ADCN).
As part of a wider call for support from the industry, new initiative 'Creatives for Climate' coordinated more than 100 free design assets in response to briefs sent in collaboration with Extinction Rebellion.

The first brief was shared directly after Amsterdam's first Creatives for Climate Summit on September 18th held at Patagonia, which brought 140 Dutch advertising and marketing leaders together to commit to action.
The first brief asked creative executions around the Climate Strike which saw 35,000 people take to the streets in The Hague. The response was immediate: agencies and independent creatives put their skills to work to create impactful and provocative visuals. WeTransfer then hosted the free artwork database on their homepage – and close to 8,000 people clicked through to download.

The second brief, sent October 1, has led to another free database of assets to take the message of the rebellion to the masses. They include Extinction Obituaries for animals and species, images of the Dutch masters in lifejackets, and slogans stating "Sorry #NotSorry For The Inconvenience," "HONK IF YOU DON'T WANT TO DROWN" and "Yes! This will indeed by FLOODY annoying."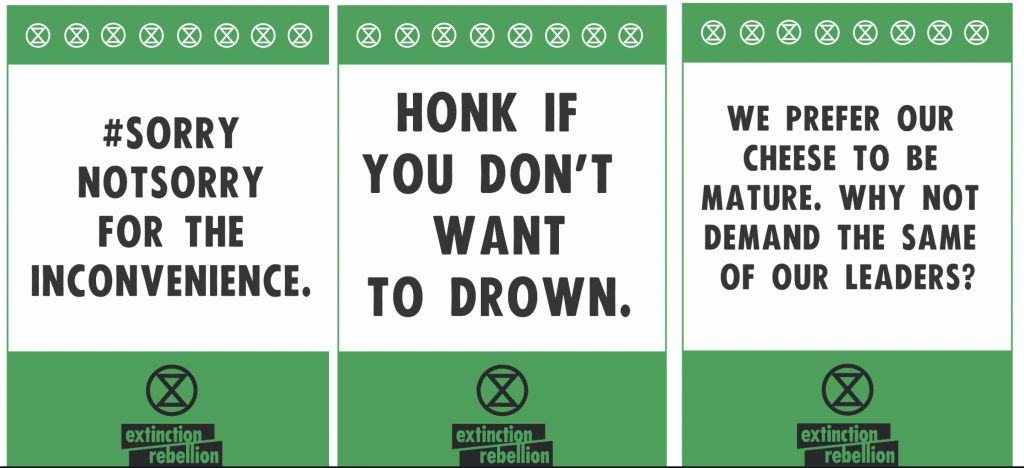 Despite being below sea level, many in The Netherlands believe that ingenuity will allow The Dutch to design their way out of a flooding crisis. However, the current Delta Works – a series of construction projects that prevents the sea from entering the country – were built to only resist 40 cm sea level rise. With the sea rising faster than previously expected, the future of the Netherlands is directly at risk.

Extinction Rebellion activist Linda Moerland says: "The climate emergency is going to affect each and every one of us. We need all sectors of society, including the creative industry to help raise awareness and to reach the masses. We invite you to join us as Extinction Rebellion too – and get involved from within!"

Designer Annie Chiu, who contributed numerous executions, says: "Both briefs have been "dream briefs" in my creative world—where the sky's the limit and the timeline requires you to nail your idea in a simple and impactful way. Sometimes the work that's the most impactful doesn't require weeks and months of revisions. And you have to go with your gut. You have to focus your energy, your ideas, and your creativity to one simple ask. That rarely ever happens."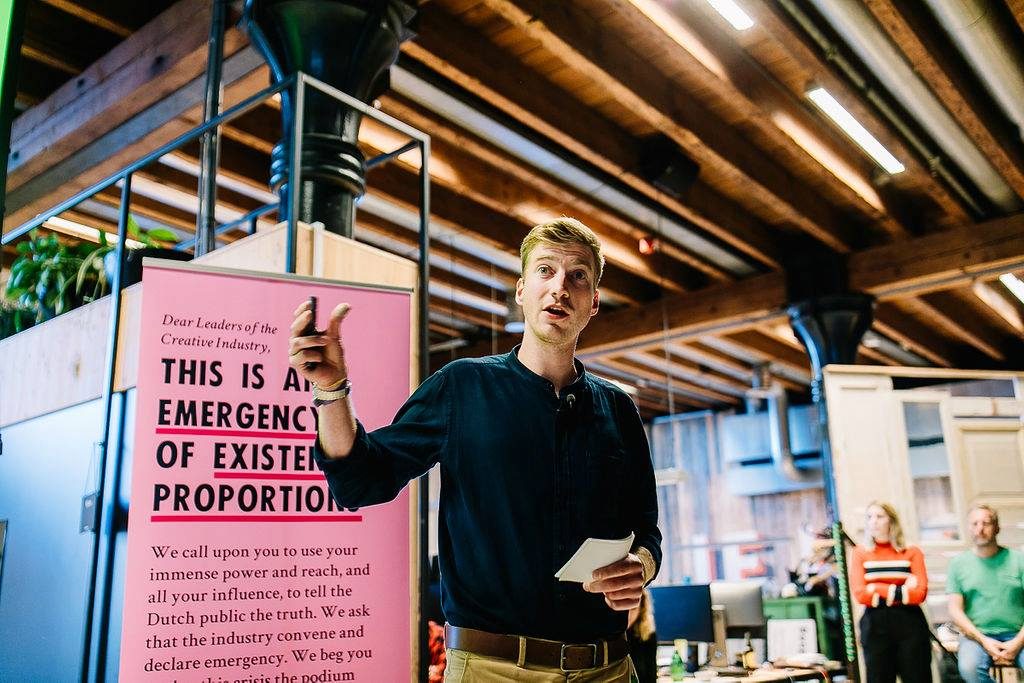 Designer Jo Hakwes, who also contributed, says: "As a designer, a brief really helps me to have a focus and answer a specific challenge so I felt really energised after the Creatives for Climate event. I think it's really hard for everyone to know where to start with how to do their bit and so a simple brief is really helpful to at least get some momentum."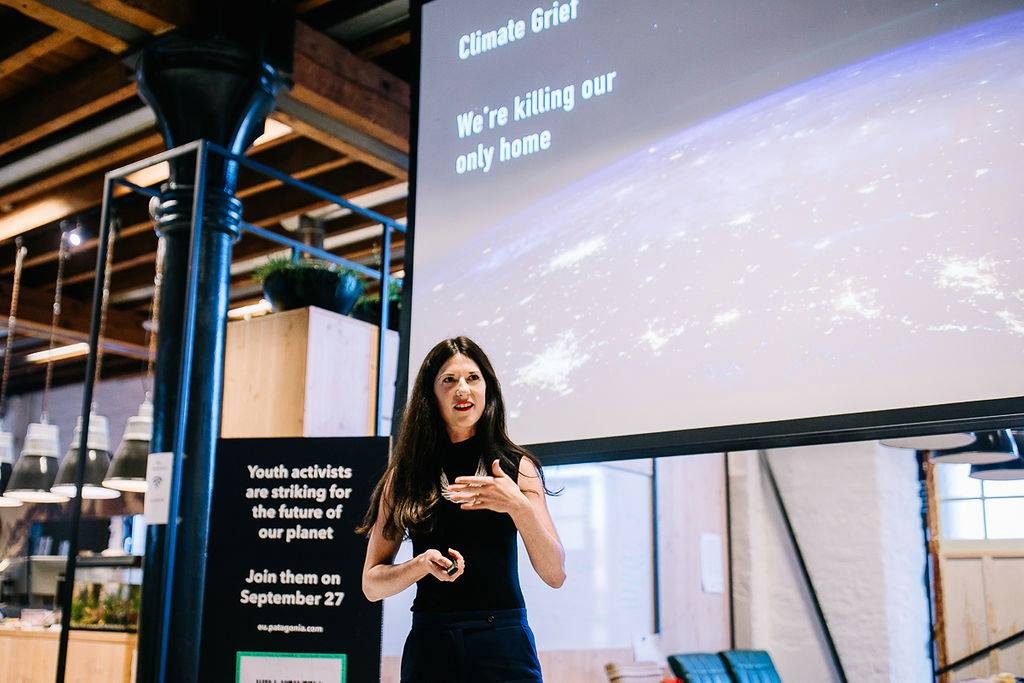 The free creative database is housed on Google Drive and can be accessed here and here. For the full creative brief, see here. To receive further briefings from Creatives for Climate sign up here.
Source: Extinction Rebellion