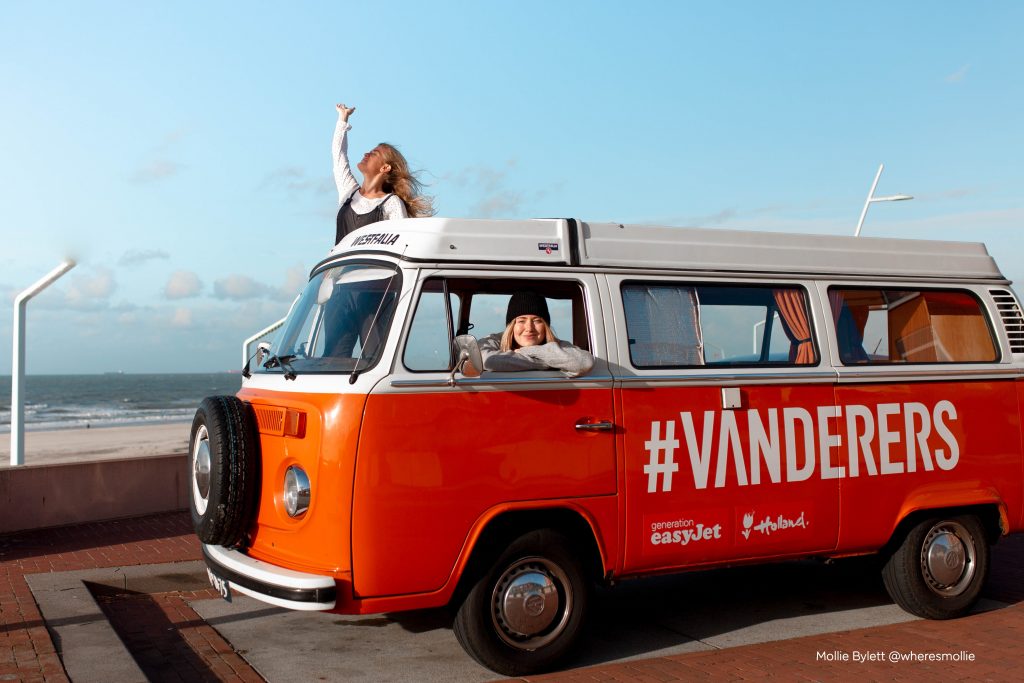 easyJet, in collaboration with the Netherlands Board of Tourism & Conventions, have embarked on their first ever influencer-only campaign in the UK, called #vanderers.
It will come as no surprise to hear that Holland is one of easyJet's most popular destinations, and there are so many great Dutch cities to discover, all within easy reach of Amsterdam Airport Schiphol: the Hague, Groningen, Utrecht and Amersfoort.
The campaign, developed by VCCP, aims to get these fascinating destinations higher up on travellers' radars by sending four specially selected influencers to commandeer the #vanderers campervan and bring the best of urban Holland to their followers' social feeds.
Over three short trips spanning four amazing cities, they'll swap Dutch masters for Dutch modernism and quaint buildings for quirky architecture, putting these remarkable places on a map for everyone to explore.
Each trip will cover one passion point; food with Leyla Kazim, culture with Where's Mollie, and design with Mat Buckets and Oliver Hooson.
The trips will be supported by bespoke maps which show the locations that the influencers have discovered. These will live on the easyJet website and social channels to help potential travellers plan their trips with genuine recommendations.
Shirin Majid, Deputy Executive Creative Director from VCCP Kin, added: "We're thrilled to work with easyJet and the Netherlands Board of Tourism and Conventions to uncover so many culturally-rich places to explore in Holland. Seeing it firsthand through the eyes of credible influencers lets you experience this amazing country in real time, giving you inspiration for your own adventures."
The first trip started in Utrecht and content will start appearing on easyJet's social channels and paid media from today.
Source: VCCP