Today, Estée Lauder announced the brand's new multifaceted campaign with Spotify, providing listeners with a customized playlist and product sample offer for relaxing moments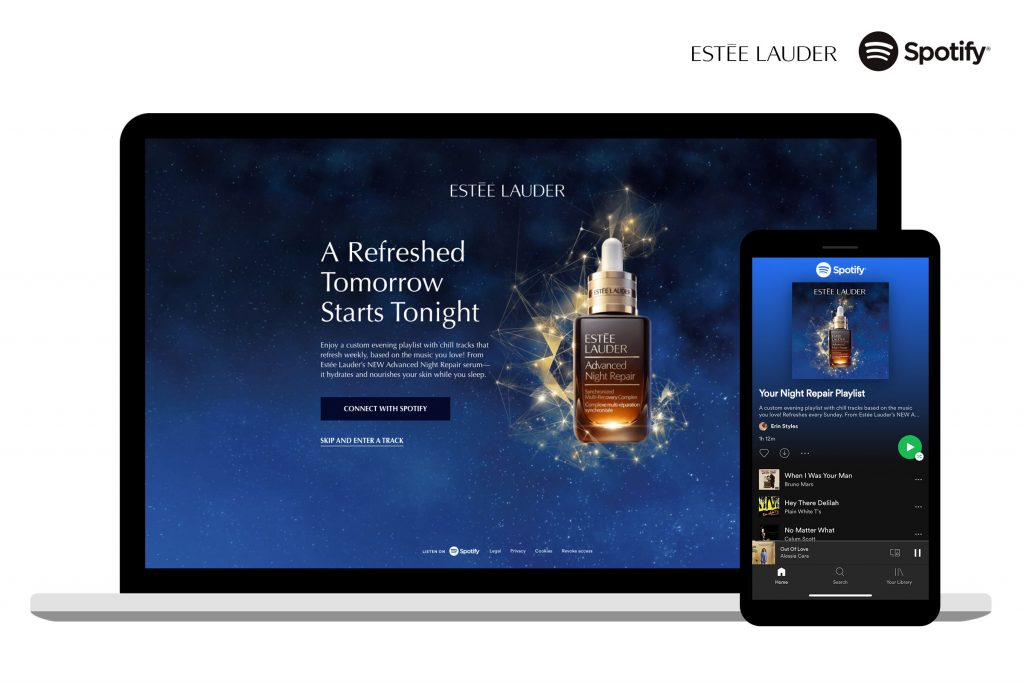 This year, consumers are turning to audio, including music and podcasts, as a source of relaxation and this unique partnership leverages Spotify's unique streaming intelligence to offer listeners a customized calming playlist and skincare inspiration for their nighttime rituals at-home in support of new Advanced Night Repair Synchronized Multi-Recovery Complex.
The innovative program features the first voice-activated sampling program on Spotify for Estée Lauder's #1 serum, Advanced Night Repair. Built in partnership with Send Me a Sample, Spotify Free listeners will be invited to use their Google Home to request a sample of the new Advanced Night Repair to incorporate into their skincare routines.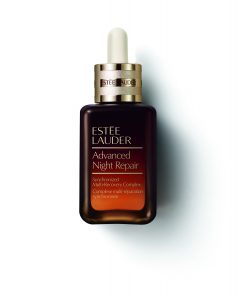 Users will also be able to create their own personalized "New Beginnings" playlists based on their Spotify streaming history via a customized microsite. Each playlist will feature low-tempo sounds carefully curated to help listeners unwind for the night. The playlist will refresh weekly and include short audio annotations in between tracks that detail the importance of a nighttime skincare regimen to feel fresh and inspired the next morning.
"Through this exciting voice-activated sampling program, we're offering consumers an opportunity to connect with our brand from the comfort of their own homes," said Claudia Benshimol, Senior Vice President, General Manager, Estée Lauder North America. "Leveraging technology services like Spotify allows us to engage with a new consumer in an innovative way while also offering moments of relaxation at-home."
"We are constantly exploring new ways to leverage our innovative technology and the unique power of audio to bring advertisers closer to their audiences," said Melissa Finney, Head of Client Partnership, CPG, Spotify. "Millions of users worldwide come to Spotify for a personalized listening experience and we're excited to partner with industry leaders like Estée Lauder to provide these types of experiences while helping brands reimagine how they are engaging with their consumers."
The voice-activated ad and hi-res images of the microsite experience are available HERE. https://esteelauderanr.withspotify.com
Advanced Night Repair has been one of the world's most beloved beauty products since its introduction as 'Night Repair' in 1982. Advanced Night Repair Synchronized Multi-Recovery Complex, with new, breakthrough ChronoluxTM Power Signal Technology, now for the first time, helps skin increase its natural production of collagen for firmer skin and diminishes the look of pores, while also providing new 8-hour antioxidant protection and 72-hour hydration.
New Advanced Night Repair Synchronized Multi-Recovery Complex launched in August 2020 and is now available on EsteeLauder.com.
Source: Estee Lauder