Striking illustrations by Rob Pybus on ad vans outside Waitrose and Majestic look to shake shoppers out of wine buying habits 
EveryFriday has created a bold and playful campaign for independent wine retailer Vino Vero, designed to stop wine drinkers in their tracks and draw them away from mass produced wine towards independent producers.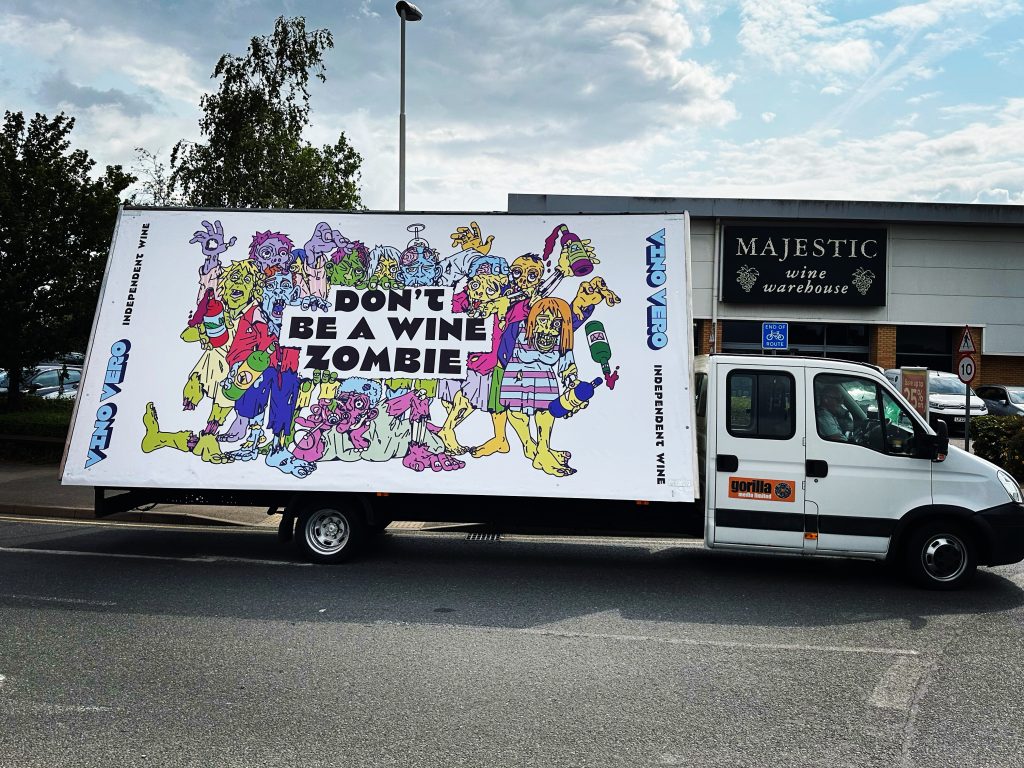 The campaign – Don't be a wine zombie – features striking illustrations by Rob Pybus, a prominent editorial illustrator who's work features in the New York Times and WIRED. The creatives depict a group of colourful cartoon zombies with limbs hanging off, all sloshing wine, designed to grab the attention of wine drinkers and wake them up to the beauty of independent wine, giving them something more interesting to talk about at the table.
Launching on 14th July, the campaign will see the illustrations positioned on ad vans outside Waitrose and Majestic stores across London and Essex in a move that shows Vino Vero is not afraid to take on the big retailers. The creatives will also run across Vino Vero's social channels.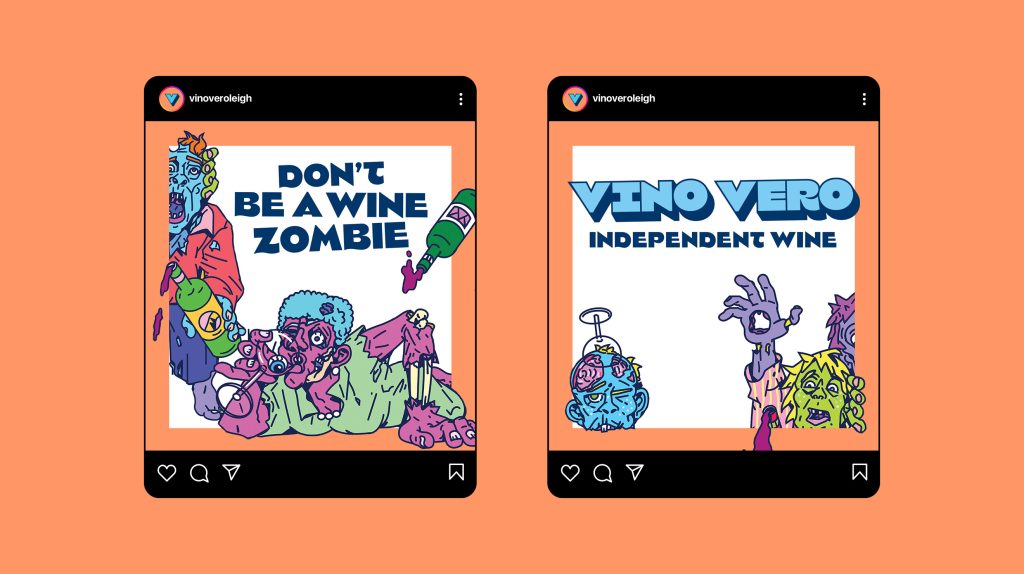 Dan Fernandez, Co-founder and Creative Director of EveryFriday, comments:  
"When it comes to buying wine, most people are zombies, lifelessly scanning supermarket shelves for an average tipple of what's convenient. In doing so, they're not only starving their tastebuds of anything infinitely less boring, they're also supporting multi-national conglomerates who care more about pleasing shareholders than they do the quality and ethics of their wine.
"We were delighted to support Vino Vero with this bold and playful campaign, and bring renowned artist Rob Pybus on board to create striking illustrations that will stop people in their tracks and push them in the direction of independent wine."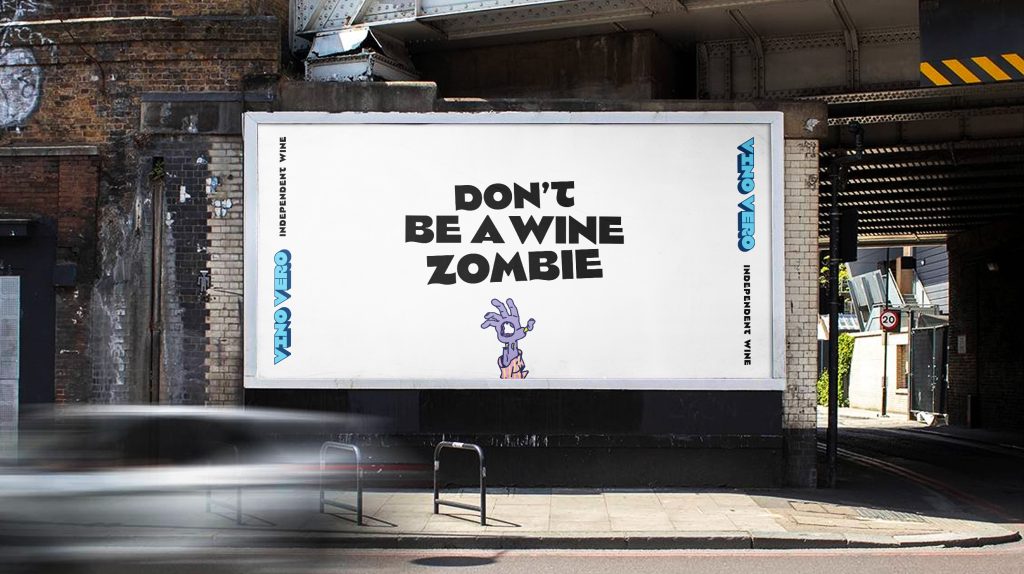 Jaime Fernandez, Founder of Vino Vero, comments: 
"We've been advocates for independent wine for many years, encouraging people to think more about where their wine comes from, how the grapes are grown and how the wine is made. Mass-produced wine is riddled with human interference. The use of herbicides and pesticides in the vineyard harms the environment and drives biodiversity loss. Manipulation in the winery, whether chemically or by the use of winemaking tricks alters the true essence of the wine.
"For us it is important to promote wines from small, independent and family-run wineries. These projects have real investment in the local region; protecting their environment, supplying jobs and producing true terroir-driven wines that focus on the celebration of their region rather than profitability."
Rob Pybus, editorial illustrator, comments:  
"When EveryFriday approached me with this project it immediately appealed as I like anything with a hint of humour and subversion; it's a light-hearted stunt that was fun to push a little with the gruesomeness of the image. If my work can raise a smile whilst bringing attention to an independent business, that's a win-win for me. I hope the campaign will turn heads and get people considering independent retailers, who have more passion and knowledge to share with their customers." 
Source: EveryFriday