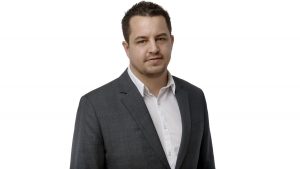 Independent global marketing contract compliance specialist, FirmDecisions, has announced the appointment of Dale Garvie as Regional Client Service Director. He joins from Publicis Media, where he previously held the role of Client Commercial Director.
Garvie holds a vast range of commercial and financial experience in some of the world's largest agency groups, having worked in global holding company level roles at both Dentsu Aegis and Publicis Media. Previous clients include General Motors, Mondelez, Heineken, Mars, Johnson & Johnson, Reckitt Benckiser and P&G.
In his new role, Dale will be tasked with developing the business's global advertiser relationships, working across APAC as well as on global initiatives.
Dale Garvie, Regional Client Service Director, FirmDecisions, said: "FirmDecisions are widely recognised as the global pioneers of their craft within the media compliance auditing space. I'm delighted to join them at such a critical time in the media industry where advertisers' call for greater transparency over the commercial relationships with their media partners have never been as great. I look forward to applying my commercial experience within agency holding groups to help build trust and value into all our advertiser – agency relationships."
David Brocklehurst, Managing Director, FirmDecisions APAC, said: "Dale's appointment shows Firm Decisions' commitment to remaining current and relevant for our clients by continuing to bring the best resources into our business. His knowledge and experience from a global point of view, within large agency groups and across a range of commercial aspects of agency operations, will help us to ensure that we remain up-to-date in all aspects of agency contract and financial management."
Source: FirmDecisions