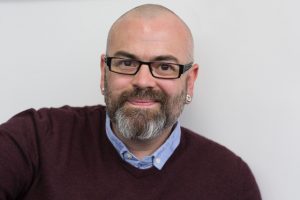 Armadillo, the CRM specialist which works with big name brands such as McDonald's, Disney and Hotels.com, has appointed Rob Pellow as its first Digital Design Director.
The former Dyson employee is now responsible for the development of conceptual creative ideas and will have direct leadership of Armadillo's creative, development and copy team.
Pellow has six years' experience with Dyson as a web developer and later heading up their North American Digital Production in Chicago, before taking up a senior role with Adestra in 2014.
The appointment of Pellow as Digital Design Director marks another significant milestone in Armadillo's growth plans after their management buy out in February 2018. With growing demand from both long-term and new clients, Armadillo has been looking to expand its internal creative team. Pellow's appointment provides the agency with new and exciting opportunities in a range of disciplines including design, technology and user experience.
James Ray, Armadillo's Chief Executive Officer commented, "It is vital that the individual coming in to head up our digital design loves the channels we use, understands the creative potential they offer and brings fresh thinking and inspirational leadership. Rob ticks all of these boxes, and we very much look forward to his involvement in the growth of the business."
Pellow added, "It is a really exciting time to join Armadillo. The environment is challenging, fast-paced and ambitious. I look forward to spear-heading our creative direction and building upon my skills and passions to help in creating a really innovative environment and team."
With over twenty-five years' experience, Armadillo has introduced innovative CRM strategies to major brand names and continues to work with a large number of businesses to create inspiring customer journeys.
Source: Armadillo