Global independent creative agency Five by Five has launched DR.VEGAN®, a new range of direct-to-consumer, vegan-certified vitamins and supplements, in the UK today.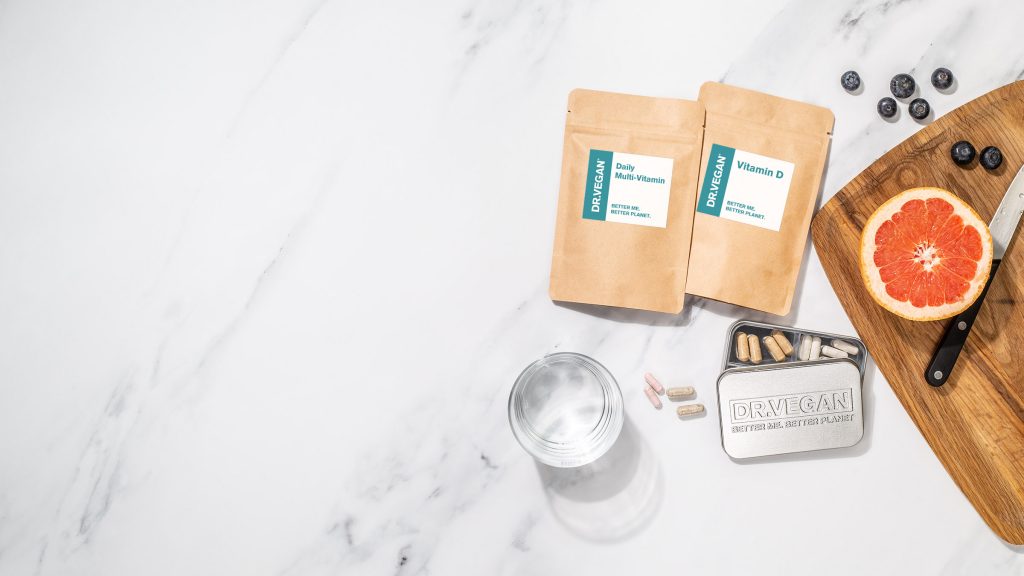 Five by Five designed the brand identity, packaging, typeface and guidelines. Leading with the strapline 'Better Me. Better Planet', the brand's stripped-down, block-colour packaging is a striking statement: a riposte to the confusing and muddled UK supplements and vitamins market.
The no-nonsense, clear-cut design is aimed to appeal to an all-inclusive adult market; not just vegans, but anyone looking for a natural, ethical vitamin and supplement choice. The bold typeface and natural appearance are in sharp contrast to the usual supplement look and feel customers would find online.
In keeping with the brand's eco-friendly vegan ethos, the DR.VEGAN® packaging is responsibly sourced, biodegradable andrecyclable. The business model is direct-to-consumer and subscription-first on a monthly basis, with a customer's first order shipped alongside a complementary branded refillable pill tin.
DR.VEGAN® appointed Five by Five to work on the launch without a competitive pitch, and built the brand through a series of creative workshops with the client.
DR.VEGAN® currently offers a Daily Multi-Vitamin, Vitamin D3, Magnesium, Vitamin B12. Gentle Iron & Vitamin C, Ashwagandha KSM-66, and Choline. Further products will be added to the range throughout 2020/21.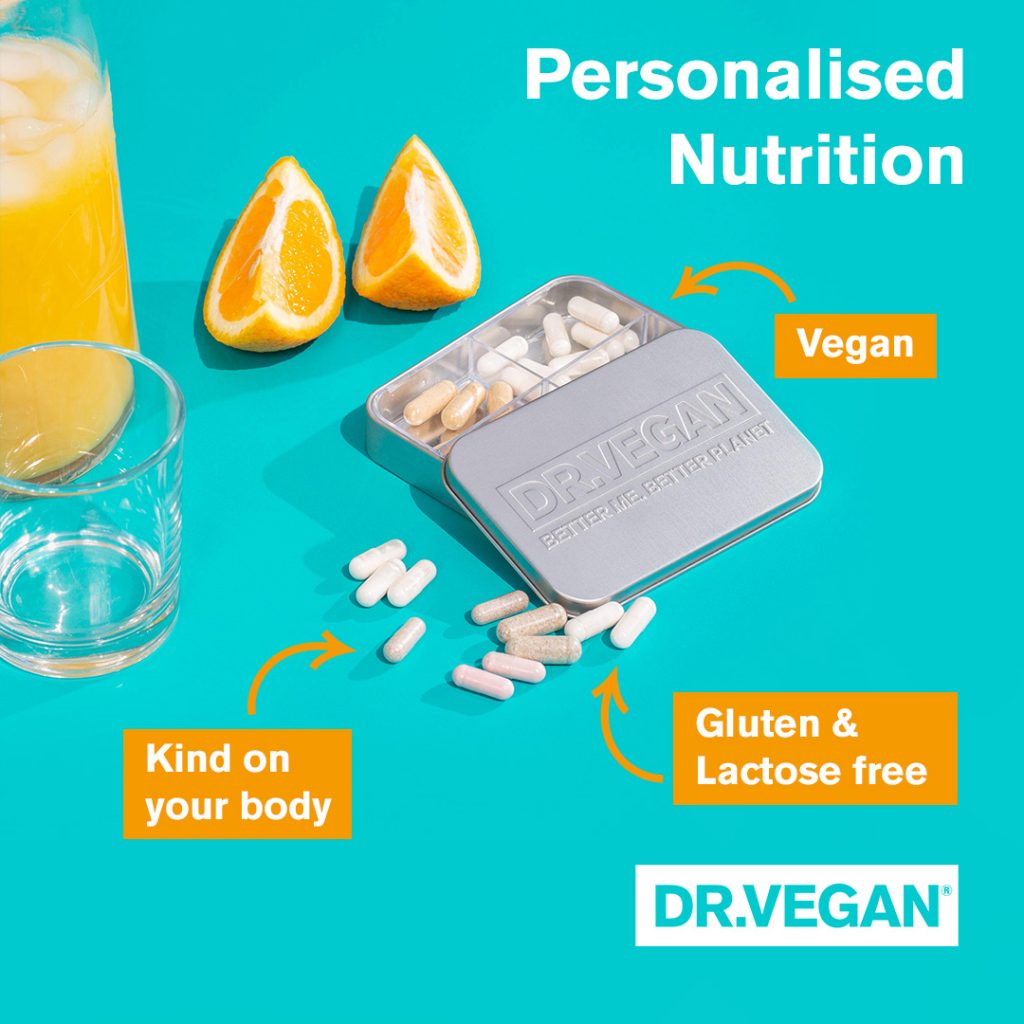 Gordon Lott, co-founder and managing director at DR.VEGAN®, says: "DR.VEGAN® is a unique and special brand, providing discerning consumers with the highest quality ethical supplements, and we needed someone to help bring our vision to life. We'd seen how Five by Five had successfully launched other brands in emerging areas and knew they were the right people for the job.  In addition to our range, we provide an online Diet Profile, a first of its kind which provides a personalised recommendation and supports our mission: to simplify nutrition and enable people to understand their needs quickly and accurately, whatever their diet, vegan or otherwise."
Nick Lawton, CEO at Five by Five, adds:"We've been working with DR.VEGAN® from its embryonic stages, and building the look and feel from the ground-up was genuinely exciting. The final product is premium and timeless – in a similar vein to fashion labels nowadays, we found the best way to convey quality was to keep things simple, and create something that allows the product to do the talking."
Source: Five by Five