Great Rail Journeys, the York-based escorted tour and river cruise provider, has announced the launch of an exciting new rebrand to provide a more contemporary, digitally friendly face to the brand. With new logos designed by McCann Leeds both for Great Rail Journeys and affiliated companies, the rebrand aims to bring to life the premium product offering through a contemporary new look and feel.
This refresh has been led by the brands in-house creative director, Chris Lines, who said: "Our main aim was to ensure Great Rail Journeys has an impactful presence across all communication channels, including traditional media marketing materials as well as video and online content. As we've extended our communications into more digital channels we needed more design flexibility and to reinforce the quality of the brands offering.

"It's such a thrill to be able to see this new brand personality evident in all parts of the business from our new offices in Hudson Square in York, to the unique, eye-catching logo's for each of our core travel offerings."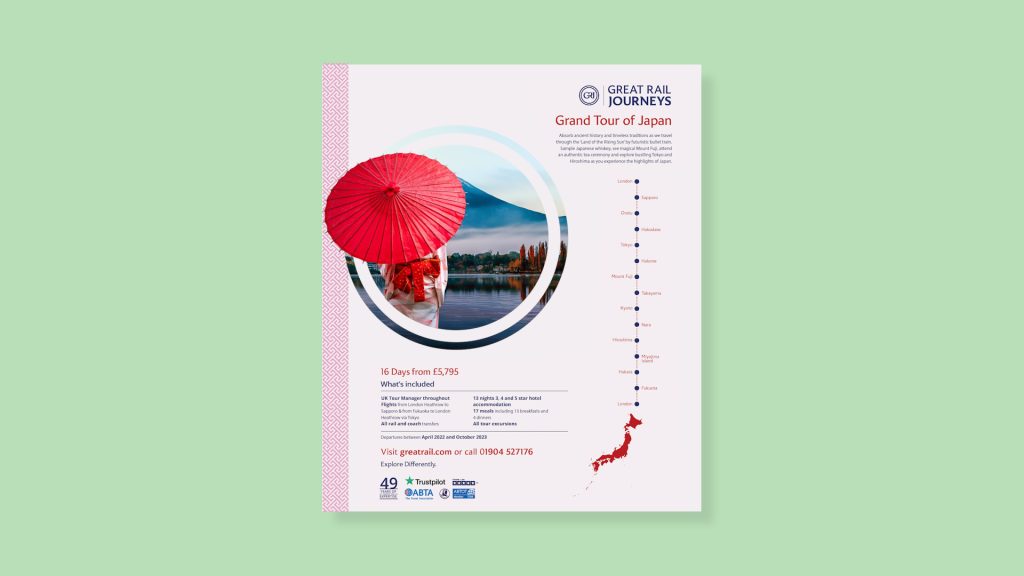 Rail Discoveries, the company's sister brand, has been given a bolder appearance to help resonate with the target demographic and create standout. There has also been an update for Vacations by Rail, the US brand offering which completes the make-up of the Great Rail Journeys family.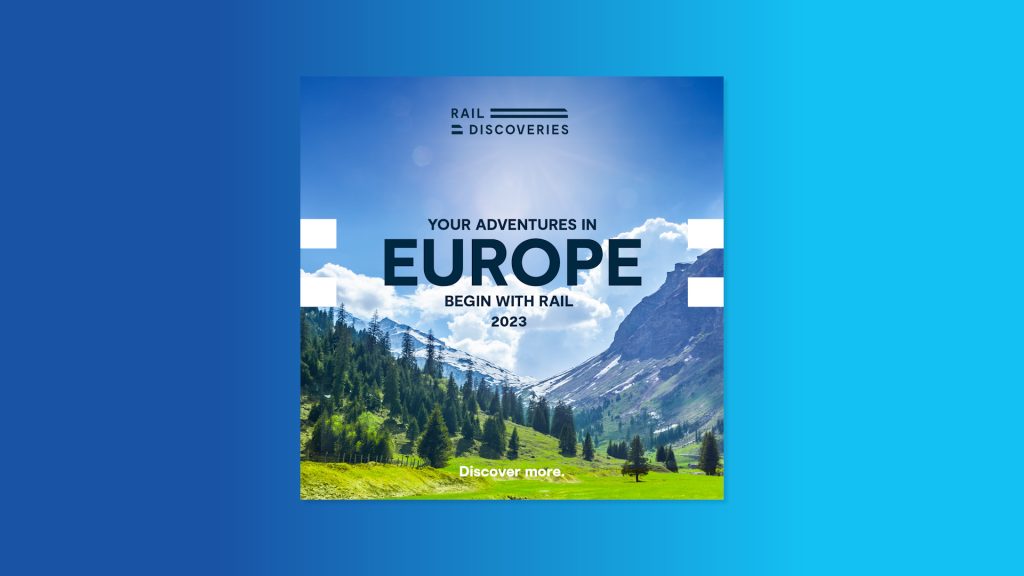 Lisa Wood, Marketing Director, added: "As Great Rail Journeys rebuilds itself after the impact of the pandemic, we're delighted to be able to launch this exciting rebrand, which creates a family of brands, bringing together our UK and US businesses, highlighting our core rail offering and premium nature of our holidays. As a leading escorted travel provider, we want to be the first choice for customers and we believe this brand refresh will ultimately make us more visible in digital channels and assure them we continue to deliver world-class holidays by rail and river. We hope our customers love it."
Source: Great Rail Journeys