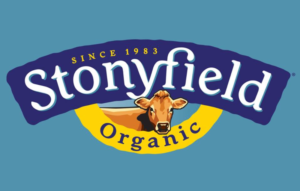 Organic yogurt maker Stonyfield, has selected New England-based marketing agency GYK Antler as its creative agency of record. With this new partnership, GYK Antler will handle business for all Stonyfield brands, including Stonyfield YoBaby, Stonyfield YoKids, and Brown Cow.
"We admire the creative work GYK Antler does for food and CPG brands, and believe that their deep expertise in this category will take our company a long way as we enter our next chapter," said Linda Lee, CMO of Stonyfield. "We also love their entrepreneurial spirit that aligns with our brand, as well as their agile, flexible model that allows for hands-on collaboration. We're very excited to work with them full time and expand our creative footprint."
This is Stonyfield's first creative AOR. Previously, GYK Antler was one of several agencies working on projects for the brand. The majority of campaign work will now be consolidated under GYK Antler.
"Our agency has built up a track record of helping brands who have undergone transitions or pivots such as acquisitions, sales, family successions, and re-launches," said Travis York, President and CEO of GYK Antler. "Stonyfield is a brand that values quality ingredients and a well-rounded lifestyle – two things we also value greatly at GYK Antler. We are so excited to help Stonyfield grow as they enter this next chapter."
This win comes on the heels of GYK Antler being named to Forbes magazine's 2017 list of America's Best Small Companies, who are honored for their strong balance sheets, sound business models, steady profits and contributions to their communities.
Source: GYK Antler