Havas Luxhub, the premium lifestyle specialist within Havas Group, today announces the appointment of Livia Stefanini as head of its UK operation.
Livia, who has a strong background in creative agencies and with premium luxury brands, joined Havas Luxhub in 2016 as its Global Strategy Director following recent stints at St Luke's London and VCCP Australia.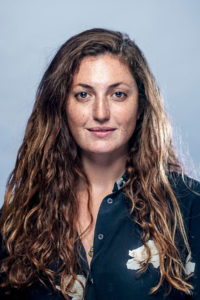 In addition to leading client strategies and relationships Livia will be tasked with growing Havas Luxhub's offering, capitalising on its niche category know-how with more creative content solutions.
Working closely with Havas Media International, Livia will continue to drive the thinking and business growth for the specialist's high end fashion and lifestyle clients which include a range of names, from Hermes to Gemfields and Faberge – the division's newest clients.
Livia Stefanini said: "This is a hugely exciting opportunity. LuxHub is a unique entity within Havas, offering an insight-driven approach, which is why we've had such a strong year. Since joining I've worked with incredible clients, benefited from great leadership and a passionate team so I'm thrilled to be taking the vision and offering forward."
Matt Adams, CEO, Havas Media UK and International, said: "Livia was a natural fit to take over the reins at Luxhub – since joining us just under a year ago we have seen the full force of her strategic capabilities and her fantastic way with clients. This has been an excellent year for Havas Luxhub and I'm delighted Livia is going to be in the driving seat going into 2018."
Source: Havas Media Group