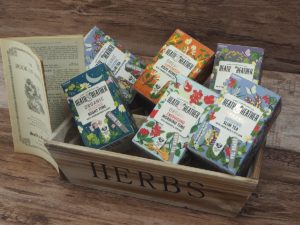 Heath & Heather, the UK's leading maker of herbal teas and infusions, and part of the Typhoo Tea Limited portfolio, announced that it has appointed HeyHuman as its lead creative agency following a competitive pitch.
HeyHuman has developed an overarching brand idea that will inform content creation, experiential activity, OOH and social media initiatives. The activity will kick off in the second half of 2017.
Heath & Heather is looking to broaden its appeal, encouraging a new, younger audience to explore its range of teas. Traditionally the teas have been sold solely through Holland & Barrett and independent health trade, but the increasing focus on healthy lifestyles has created a growing opportunity. Heath & Heather expanded into prestigious London retailer Planet Organic earlier this year, and also is in discussions with a number of major UK retailers to create wider distribution.
Heath & Heather redesigned its packaging in 2016 and converted their entire core range to be Organic certified at the start of the year. HeyHuman's work will build on the existing brand imagery while also adding a new, fresher marketing approach.
Lucy McLean, brand manager at Heath & Heather, comments: "The growing focus on healthy eating and drinking among the young is a huge opportunity for herbal teas, which utilise natural botanicals to help people restore and maintain a healthier, happier lifestyle. We brought HeyHuman on board to help broaden our appeal beyond our traditional heartland of older consumers. HeyHuman understands that the right blend of digital, OOH and experiential activity is like the right blend of herbs in one of our teas: it creates a better, more appealing whole."
Liz Richardson, managing partner at HeyHuman, adds: "Heath & Heather has immense potential to seize more of the healthy lifestyle market. Green and herbal teas are growing in popularity and the brand has unparalleled expertise in providing infusions that are both good for you and taste great."
Source: HeyHuman