The UK's leading men's toiletries brand[1], Lynx, is celebrating 25 years of its best-selling and most iconic fragrance, Lynx Africa, with the launch of a multi-million ATL campaign – Hot Since '95.
The campaign features a brand-new TV advert which takes viewers on a journey through 25 years of iconic British moments, told through the story of a classic teen romance with a modern twist. The creative highlights nostalgic memories of bucket hats, iconic games consoles renowned Acid House Smileys of 90s raves and how Lynx Africa has been a part of teen culture for two-and-a-half decades.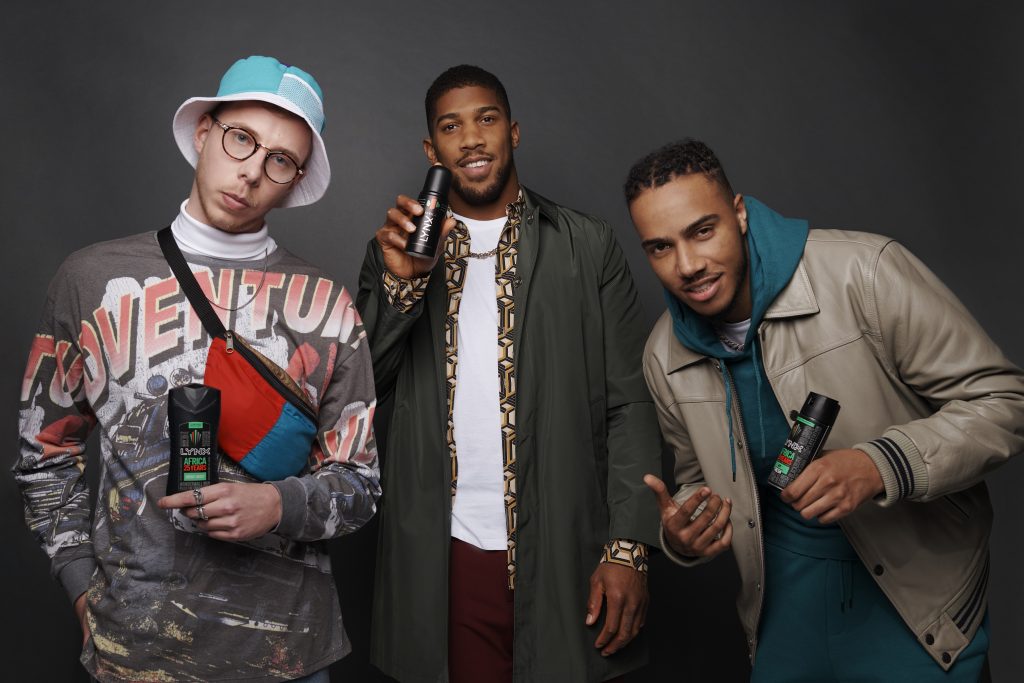 World heavyweight boxing champion Anthony Joshua features as a boxing bobblehead in an eye-catching yellow car. British rap and grime sensation AJ Tracey takes the wheel as a London bus driver. Meanwhile, YouTube giant, Calfreezy, swings past on his very own wrecking ball. The video is truly a blast from the past!
For the first time, a shortened version of the advert will be available to download via a SnapCode on a limited-edition range of Lynx 25th anniversary products – Lynx Africa Body Spray, Lynx Africa Body Wash and Lynx Africa Anti-Perspirant. Scanning the code will transport consumers into a Lynx Africa virtual reality, taking them through the last 25 years, starting with a 95' lens featuring frosted hair tips and ending with a modern lens in 2020. This will be the first time Lynx has featured augmented reality on their packaging.
Jamie Brooks, Lynx Brand Manager commented: "With its legendary status in the UK, Lynx Africa has been one of the nation's favourite fragrances for over two decades. In true Lynx style, our 'Hot Since '95' campaign showcases how Lynx Africa has been part of British culture for two-and-a-half decades with our largest Lynx campaign for years."
The campaign was created and launched by Unilever's in-house content agency U-Studio, one of the largest in-house teams in the world, with over 300 creative specialists across the globe. It was shot in South Africa and was directed by visual experience expert Richard Skinner, who also managed the special effects.
---
[1] Nielsen, Total Coverage, Value Sales data 52 week ending 28th December 2019
Rodrigo Sobral, Global Chief Creative Officer at OLIVER for U-Studio, and the creative lead on the campaign commented: "Hot since '95 is the celebration of 25 years of a British cultural icon. The film tells the story of a boy, from 1995, who's trying to get back his lost can of Lynx Africa – which disappeared in a time travelling vortex.
"Hot since '95 has got to be one of the most challenging and complicated productions I've ever worked on. It is almost entirely made using CGI and VFX but we've had the perfect partner for this epic journey – the almighty MPC Film, who in February 2020 won an Academy Award for visual effects, who have worked on lots of blockbuster and academy award winning films – and we couldn't be happier with the result.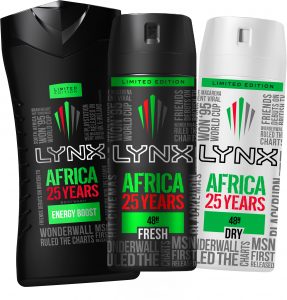 As a key extension of the campaign, Lynx is sponsoring the NHS Cup, seeing celebrities from the world of Sport, Music and more, competing on FIFA to raise money for the NHS. With gaming being a key passion point for Lynx, and at a time where young guys need to stay at home, it is a great opportunity to help provide some entertainment, whilst helping to raise funds for a great cause.
The new ad will be going live across TV and video on demand from the 22nd of April.
Source: Oliver