Since late March, lockdown has prompted people into a state of domestic introspection. We have each, to one degree or another, been forced to take a good hard look at our own homes. Indeed, according to YouGov, after groceries, DIY is the category in which most people have spent more on since lockdown. With this in mind, now seems like a good moment to take stock and ask 'what are people doing to their homes and why'?
Make Do and Mend
Whilst the mantra of 'make do and mend' dates back to WWII, it still appears to be alive and well in 2020. A survey by insurers, Hiscox, shows that back in 2013, just 3% of homeowners decided to improve their home instead of moving. That figure now stands at 15% – a huge 400% increase. Among millennials, it's more than one in four. Some retailers, like B&M, have seen double-digit increase in like-for-like sales just since the lockdown ensued (The Grocer). 
DIY'ing rather than moving home is only likely to be compounded over the coming months as the UK heads towards a probable recession. In the short-term, the accelerated shift towards remote working means living spaces need to fulfil a much broader range of functions, as people need to relax and work in the same spaces.
DIY brands and retailers can play a role here by demonstrating 'home hacks' in their content, showing consumers techniques, projects and products that offer maximum impact, for minimum input. IKEA's recent campaign using their advertising space to provide a range of den-building instructions for some of their products is a novel example.
Impressing Virtual Visitors
A person's home says a great deal about them. The photos on the walls, the coffee machine on the worktop, the prominence of the TV in the living room – it all 'says something' about the inhabitants. In lockdown, we've been inviting more people into our homes than ever before, albeit virtually.
For some people, this will have come with a degree of pride, but for others, perhaps more a sense of shame. Responding to this, we have seen brands like West Elm and Behr create free meeting backgrounds for Zoom allowing people to appear to be in their 'dream houses or rooms'. But this phenomenon goes beyond our current situation. The pressure to impress using decor has been the insight that has driven recent campaigns such as IKEA's 'Silence the Critics' and Wickes' 'Cure Housebarrassment'.
A Home Improvement Report by Barclays in 2018 found that 43% of 23-34-year olds had been inspired to improve their home from what they have seen on social media, and 15% admitted to improving a room specifically to post on their social channels. Perhaps not so surprising, with the huge growth that visual social channels like Instagram and Pinterest have experienced over the past few years. We are now able to access home decor inspiration from the palm of our hands.
With this in mind, helping younger consumers create 'Grammable' scenes and rooms in their homes may be the best way to engage them as fledgling DIYers. DIY brands and retailers are well-placed to offer inspiration and advice and this content can be easily formatted to look at home in a variety of social channels.
The 'Craft Movement'
Our homes and domestic lives are not just about looking good. They are a creative endeavour. People love to create and nurture for themselves. If you need evidence of this, look no further than the bread-making boom that accompanied lockdown – not least the 'people names' given to sourdough starters!
The increased uptake in 'craft' is perhaps a remedy to the increasingly tech-filled, automated day-to-day lives people find themselves living. For some people this may be about baking that sourdough, but for others the need may be met by bigger projects, such as building furniture, or getting to work in the garden.
All of these endeavours, whilst on the face of it may seem utilitarian, tap into broader trends around mindfulness, wellness and good mental health. As such, the 'Craft Movement' provides more opportunities for brands to play a role as a positive force for good, in some small way.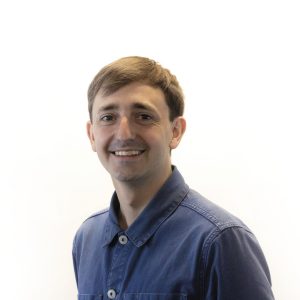 As we emerge from our current state of domestic introspection, it's hard not to imagine that our relationship with our living spaces will have changed. For DIY and home improvement brands, this represents an opportunity. Those that understand these changing needs will be well placed to navigate the world we find ourselves in next.
By Joe Wood who is Strategy Director at Spark Foundry