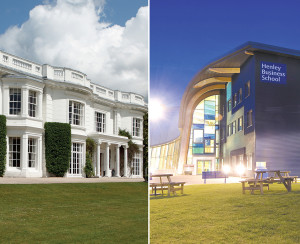 Hunterlodge Advertising has been appointed as the integrated marketing partner for Henley Business School following a competitive pitch.
The scope of work will cover strategy, creative, advertising and digital to support the development of the School's brand nationally and internationally through creative campaigns, targeted profile raising and effective use of media.
As one of the first business schools to be established in the UK, Henley sits amongst an elite group of world-class business schools – the top 1% in the world – to be triple accredited for the quality and capability of graduates, faculty and their research.
Rob Hunter, Managing Director at Hunterlodge, commented: "We are delighted to be working with Henley Business School as one of their strategic partners and helping achieve their objectives through ensuring we drive our passion for effectiveness through everything we do and always starting at the end."
Scott Williams, Director of Strategic Marketing at Henley Business School added: "We were impressed with Hunterlodge's passion and commitment throughout the tender process. For us, it isn't just about increasing the quality and diversity of our students but enhancing the School's reputation globally through our research, teaching and engaging with business. This calls for a combination of tactical and strategic strengths which were clearly demonstrated through Hunterlodge's creativity and thinking."