ITB Worldwide, the full-service talent + influencer marketing agency that connects brands with culture, has announced the launch of 'The Power of Influence', its quarterly talent + influencer trends and insights review, to connect people in the marketing industry with the most current information about the world of Influence.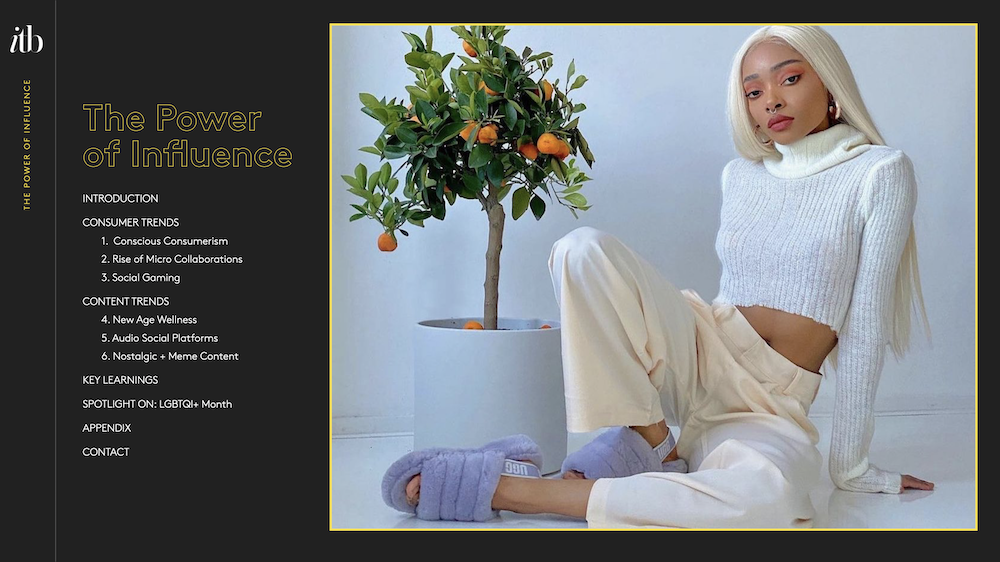 Each quarter, ITB's team of culturally curious experts will bring their fresh perspective on the latest trends and insights, including analysis of consumer and content trends, what it means for brands and Influence, as well as case studies and influencers to watch in this space. Each review will conclude by showcasing a quarterly exclusive 'Spotlight On' feature, leveraging its relationships with influencers, the industry and beyond to share current and topical conversations through the lens of culture and entertainment, the first of which is LGBTQI+ Month.
Volume 1 of the series of new reports, at the close of the first quarter of 2021, takes a look at key consumer and content trends of the moment, including:
Authentic connections in the age of conscious consumerism
Community-driven collaborations
Advocacy in the world of social gaming and esports
How brands can integrate with the new age wellness trend
Addressing screen fatigue and finding escapism with audio-social platforms
Return of the meme and power of nostalgia
The launch of 'The Power of Influence' report coincides with a revamped ITB website, reflective on the agency's progressive brand positioning as industry pioneers in the influencer space; informed by culture, powered by data and built on human insight. View the new website and showreel here: https://www.itb-worldwide.com/.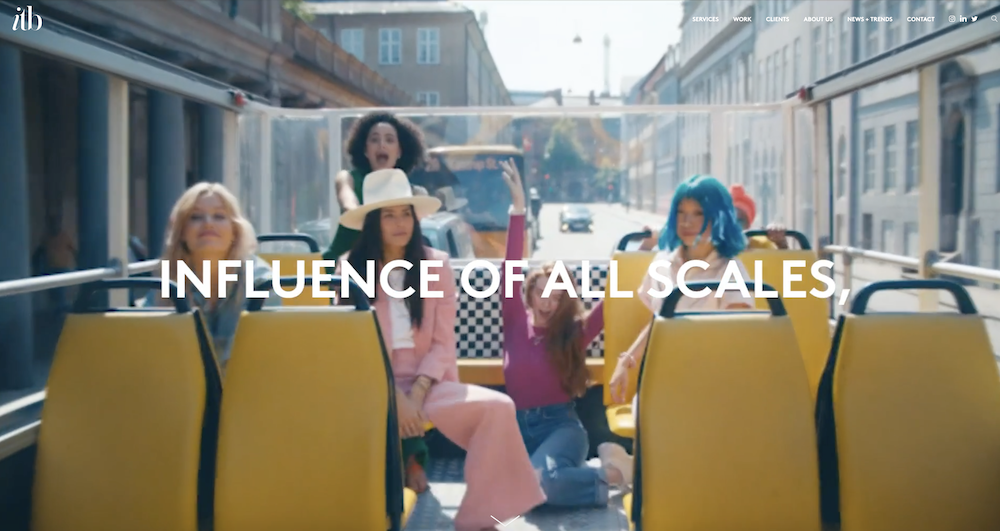 "We're delighted to mark the re-launch of our website with the release of our new quarterly trends review which highlights the movements that matter, the implication for brands and the world of influence," said Emma Shuldham, Managing Director, ITB Worldwide. "Influencer marketing shouldn't be confined to just "influencers" but touching all areas of influence. It's the business of influence – celebrity to community, paid to organic – and marketers need a viewpoint that crosses all influence, not just influencers from a purely digital, social lens."
"Our unrivalled access, connectivity and insight allows unparalleled connections to talent, brokering and executing hundreds of talent deals per year on behalf of our best-in-category clients," added Shuldham. "That's why we've launched this new trends and insight series to ensure that in the ever evolving social/influencer space brands remain on the pulse with cultural trends to engage with consumers in the most authentic, relevant ways."
With more than a decade of experience connecting brands with popular culture and a legacy that lies in the space of A-List celebrity initiatives, forging partnerships with those who generate engaging content and cut through, ITB has remained at the forefront of pioneering digital campaigns – owning an integral role in the evolvement of one word – INFLUENCE(R). 
Source: ITB Worldwide