Jaguar ran a tactical print ad on August 26 to celebrate England's Ashes victory.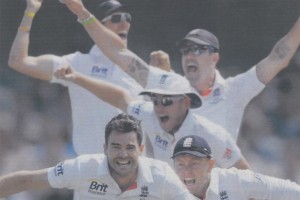 The work was created by Jaguar's in-house agency Spark44 and ran across national newspapers including The Times.
Jaguar's media agency is Mindshare.
Beneath the headline "we know that feeling", the ad shows the England cricket squad, including James Anderson and Jonny Bairstow in the foreground, celebrating on the pitch.
Underneath the headline it reads: "The picture says it all. The moment you feel so alive. Because all the hard work was worth it. Congratulations. Let's look forward to the next Series on the Aussies' home turf. Bring it on."
The ad ties into Jaguar's current creative with the tagline: "How alive are you?".