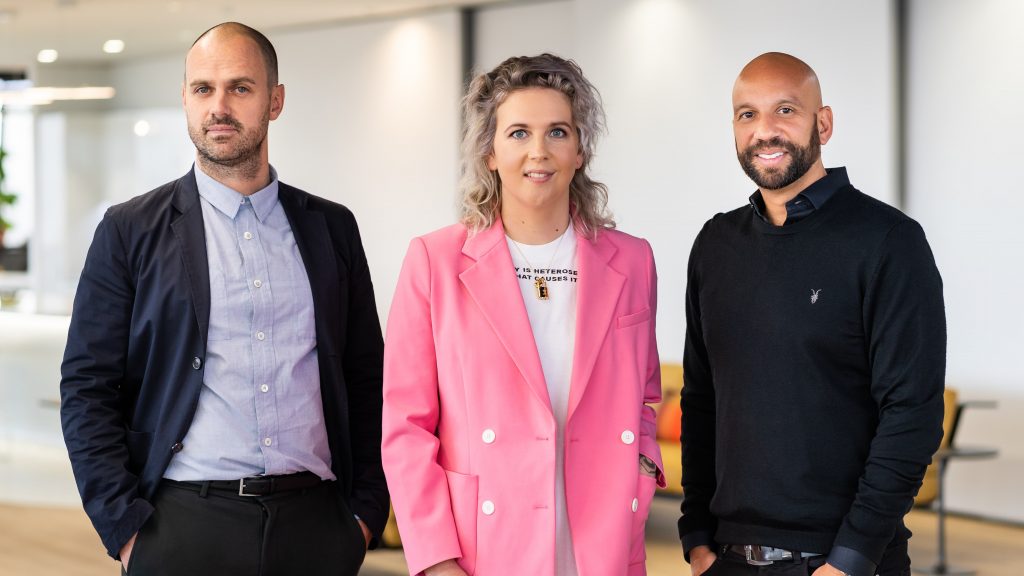 Jellyfish, a digital partner to some of the world's leading brands, is today announcing its acquisition of award-winning creative agency, Social Life. This marks Jellyfish's first acquisition since receiving investment from French group Fimalac last month, creating a global digital business valued at circa £500m.
Co-founded in 2014 by former BBC Radio 1 producers, Laura-May Coope and Alistair Parrington, Social Life specialises in delivering best-in-class creative social content for some of the world's biggest entertainment brands. The agency has a 50 strong team working across its offices in London, Los Angeles and Amsterdam. The team will continue to be led by Coope and Parrington.
Social Life specialises in helping a new breed of entertainment brands authentically reach diverse audiences through social platforms. Diversity and cultural understanding are the driving forces behind award-winning campaigns focused on mental health, LGBTQIA+ conversation, neurodiversity and parental co-viewing.
The agency is at the forefront of the revolution in media consumption as audiences switch from TV to a plethora of new SVOD services from Netflix, Amazon, Apple, Hulu and more recently Disney+. As part of Jellyfish, the business will offer brands a new standard in creative audience engagement.
A staunch advocate of diversity in the workplace, and a female, LGBTQ+ entrepreneur in a traditionally male-dominated industry, Coope was the first ever social media specialist to be employed by BBC Radio 1, growing audiences from scratch to over 10 million. Her work with the BBC earned her several coveted accolades, including a Sony Radio Award for the digital relaunch of the breakfast show. Initially meeting Coope at BBC Radio 1 where he worked as digital innovation producer, Parrington kickstarted the station's YouTube channel and spearheaded the introduction of influencers into mainstream broadcasting alongside Coope. He went on to devise and produce the Sony Radio award-winning Dan and Phil show.
Rob Pierre, CEO, Jellyfish comments: "Social Life is a business that understands the digital ecosystem natively. Like Jellyfish, it's been built from the ground up, through a deep understanding of the changes in how we consume media. At Jellyfish we aim to be at the forefront of digital and acquiring a fast-growing specialist like Social Life helps ensure we remain there. We're excited by the opportunities that this move will bring to clients."
Laura-May Coope and Alistair Parrington add: "On meeting Rob and Chris Lee (CFO) for the first time, we knew instantly that we'd be a great match for Jellyfish. We saw an opportunity to deliver world-class social experiences on a global scale and we took it. Our mutual passion for innovating within the industry and ambition for growth make this an ideal match and we look forward to continuing our expansion story as part of the Jellyfish Group." 
Source: Jellyfish