After winning the business in January 2019, Serviceplan Group Middle East have created their first major campaign for Bridgestone MEA. 
The impetus of the campaign, titled 'Keep Going No Matter What', was to create brand affinity for Bridgestone MEA. Three different Bridgestone tyres are featured in the campaign; the Potenza, Turanza and Dueler: the Turanza (city tyre) and Dueler (4×4 off-roading tyre) are used in 2 films shot specially for the campaign.
The campaign launched in November on the following channels; OOH, programmatic, Facebook, Instagram, YouTube and rich media banners. The title "Keep Going No Matter What" originates from the DNA of the Bridgestone MEA brand, whose message describes the core of the brand. Serviceplan Group Middle East met a client brief, which aims to focus on the existing brand DNA in a way that relates to the customer. Serviceplan partnered with Dubai Fitness Challenge for its duration of 30 days as an activation supporting the campaign.
Both films were shot in Azerbaijan with the Prague office of the highly awarded Production house, Stink Films. Serviceplan Group Middle East worked with multiple-award winning director Douglas Bernardt, who shot the film mainly in camera, with green screen on location in Azerbaijan, and special effects created in post-production. This is the first campaign that newly appointed Executive Creative Director Akhilesh Bagri has worked on with Serviceplan Middle East.
Berna Akinci, Head of Marketing for Bridgestone MEA commented: "We are thrilled to reveal our first major campaign with Serviceplan Group Middle East, which constitutes a significant brand revitalization, and much needed strategic requirement for the brand in the UAE. We look forward to working with Serviceplan to further develop and build this campaign, which embodies the Bridgestone DNA of 'Keep Going No Matter What'."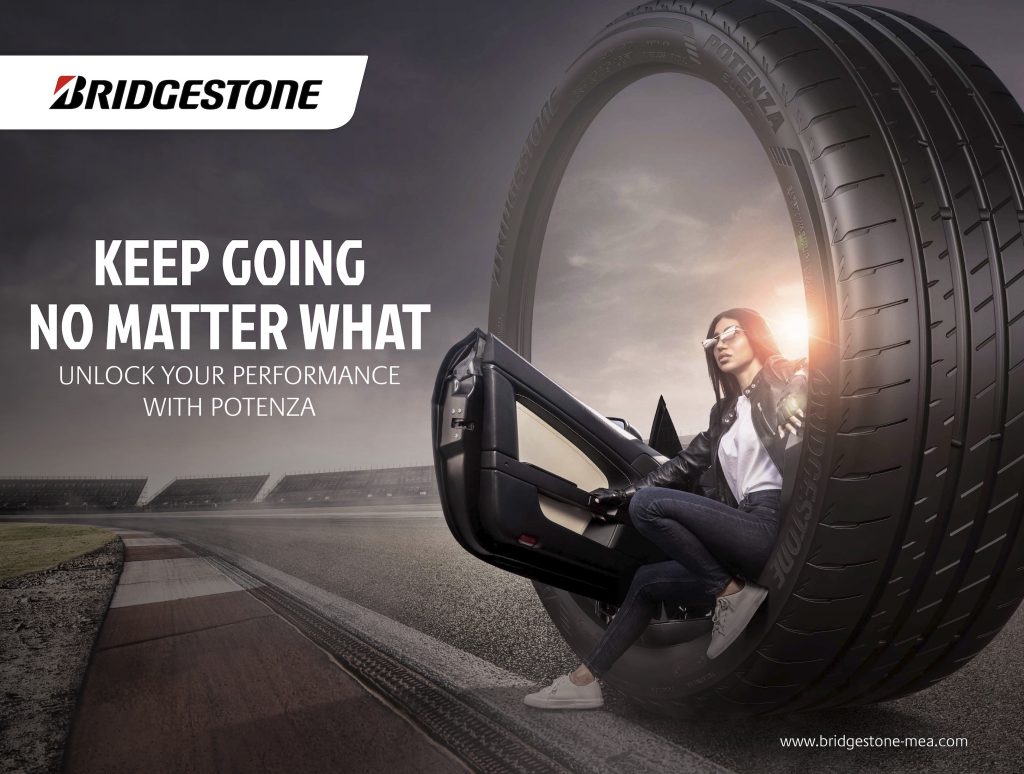 Source: Serviceplan