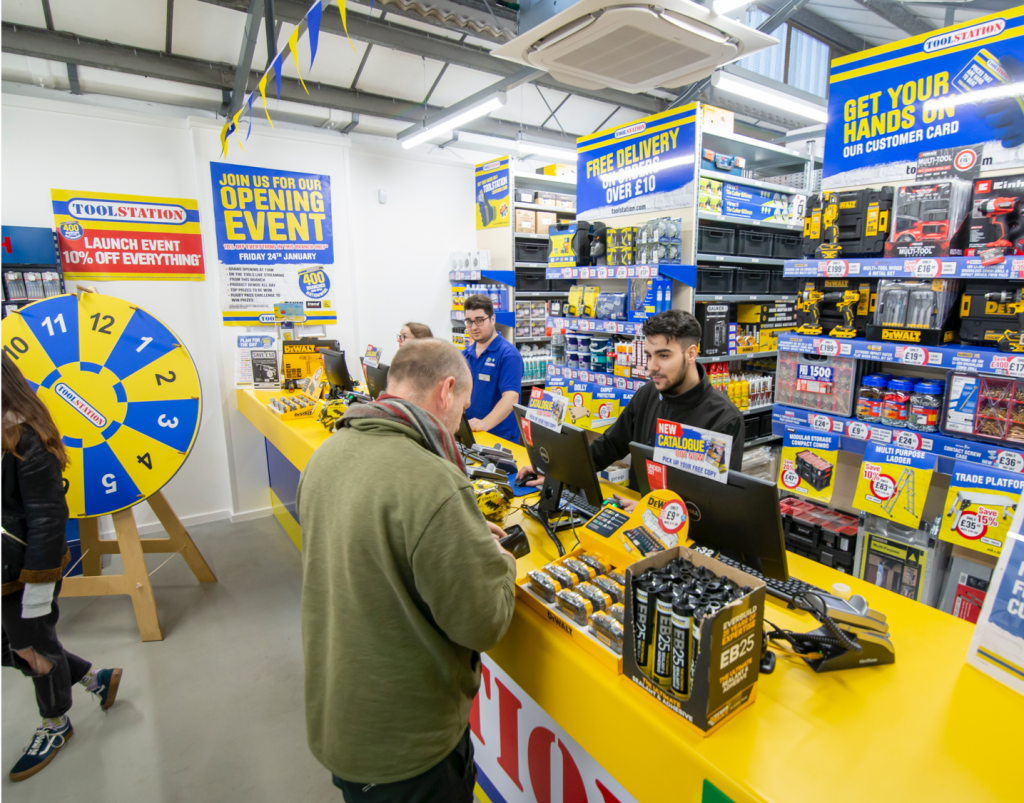 krow has been tasked with developing a new brand positioning and strategy for retailer Toolstation, which supplies tools, accessories and building supplies to the trade, home improvers and self-builders, via more than 400 branches nationwide.
Toolstation's most recent campaign, 'Helping Hand', brought a fun twist to the brand's positioning by creating a literal, helping hand, representing the retail company's support for the trade and its ability to ensure they have everything they need from Toolstation to get the job done.
Toolstation approached krow, part of The MISSION Group, having seen its work for another major UK retailer, DFS, in partnership with Aardman Animations. They appointed krow as their lead creative agency following a pitch process involving three other organisations. krow will be devising a new brand positioning and communications strategy, culminating in a new campaign.
Following a review of the current brand positioning, 'Your Best Mate for the Job', krow will seek to understand whether this is still relevant and develop a new omnichannel brand campaign which gets noticed and engages the audience, effectively supporting the media strategy over the next five years.
krow's John Quarrey said: "We were delighted to be appointed by Toolstation. This is a brand which genuinely makes a positive difference to people's lives up and down the country. We will be bringing to life a positioning which illustrates just that; reinvigorating the brand and ensuring it remains modern and relevant within a changing retail landscape."
John Meaden, Marketing Director at Toolstation, added: "We were impressed with the fun, energy and delivery that krow brings to the DFS campaigns. We liked the approach and are excited to see how they can apply the same qualities to our brand positioning. We can't wait to start the next chapter of our brand story and to showcase it to the hard-working tradespeople and home improvers who make up our target audience".
Source: krow