The on-demand laundry app, Laundrapp, recently acquired by group collective Inc & Co, has launched a targeted online campaign on Monday 8th June.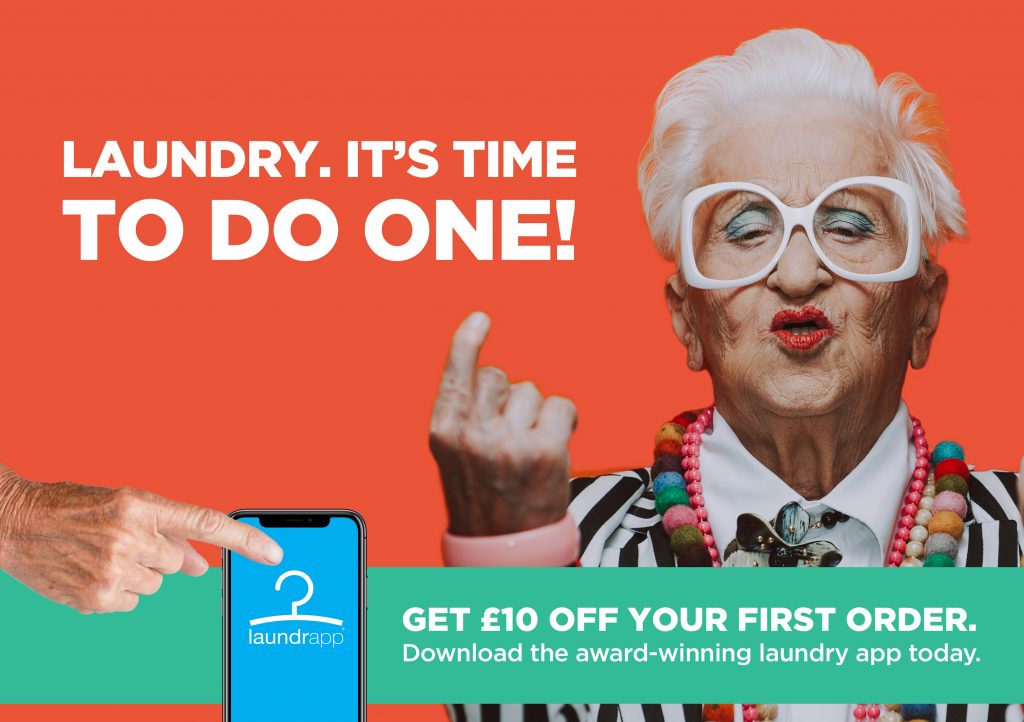 The creative, produced by Manchester based digital agency Neon, will be featured on the UK's most popular website for parents, Mumsnet.
The campaign debuts Laundrapp's brand refresh, also designed by Neon. "Our ambition was to create something intended to stand out from the pale blue smorgasbord of other advertisers within the laundry and domestic lifestyle sectors, so we adopted bold colours and a punchy, cheeky tone of voice," says Chloe Waddington, Head of Agency.
The work is a new direction for the brand, targeting exhausted parents who have had to juggle working from home while simultaneously home-schooling children and managing household chores during the lockdown period, especially mums[1]. And – while many cleaning services are closed during this period – Laundrapp wants to raise awareness that it is open and easy to use, without leaving the home. Parents can access the service quickly and easily via their phone or other devices with the laundry collected using a safe, contactless pick up from their home.
As part of this new campaign, Laundrapp is inviting 30 Mumsnet members to test the brand for free, to experience for themselves how useful it is. This will take place as part of Mumsnet's product testing programme. Recruitment starts on Monday 8th June and the free trials will start on Monday 29th June. In addition to this, three Mumsnet approved influencers will be brought on board to try the service and share their experience.
Jack Mason, Group CEO of Inc & Co Group, Laundrapp's parent company, said: "Parents are currently under immense pressure and have been for a while now due to the difficulties of living in lockdown. Our mission has always been to make people's lives easier by managing their laundry – a chore most people dislike, and which sometimes seems never ending – and we feel our services are more relevant now than ever before.
Mason continues: "Mumsnet users are not a shy retiring bunch, so we hope they enjoy the creative one-liners and the chance for us to take their laundry off their hands."
CREDITS
Chloe Waddington, Head of Agency, Neon
---