With access to football games and live sporting events limited this year, Audi, as part of its sponsorship of Tottenham Hotspur, has launched a campaign to help football fans get inside the mind of Head Coach Jose Mourinho.
'Leading by Example' is an intimate conversation that combines elements of a TED Talk and a post-match interview. This enables fans new insights into Mourinho's philosophy and approach, while offering a fresh take on virtual experiences. The campaign has been developed by We Are Social Sport, the sports specialist division of socially-led creative agency We Are Social.
Hosted by Chief Sport Presenter for ITV Sport Mark Pougatch, the discussion incorporates the themes of teamwork, innovation and management, and reveals how Mourinho stays ahead of the competition when it comes to performance, as well as looking at the role of science, data and tech in the training of players.
The film launched on Friday the 20th of November on Audi's YouTube channel and Home of Football webpage, supported by a paid media strategy from PHD Media and short-form social cutdowns on Instagram, Facebook, Twitter and LinkedIn.
Emma Page, Social Media Lead at Audi said: '"Leading by Example' takes our sponsorship of Tottenham Hotspur a step further by giving the world unprecedented access to the approach of Jose Mourinho. Just like a vehicle, all the components of a team need to be world class. This event is a fitting continuation of our successful relationship with the club."
John Crozier, Business Development Director, We Are Social added: "Jose Mourinho is an inspiring leader and a figurehead of the club's success. While in the past we've put the spotlight on players and even the Spurs cockerel, this time Audi wanted to celebrate the management behind the team. Taking the format away from the tired Zoom call, we hope this campaign will allow fans to get into the head of one of the world's greatest Head Coaches."
The campaign is the latest in Audi's multi-year agreement as Tottenham Hotspur's Official Car Partner, activated by We Are Social Sport. It has previously seen children asking their Spurs idols burning questions, as well making a real-life version of the Spurs cockerel emblem the star of an ad.
Earlier this year, Audi launched 'Crafters of Atmosphere,' a virtual event that brought together industry leaders from the world of automotive, sport and architecture to discuss the shared values for Spurs and Audi when it comes to creating the perfect environment through sound.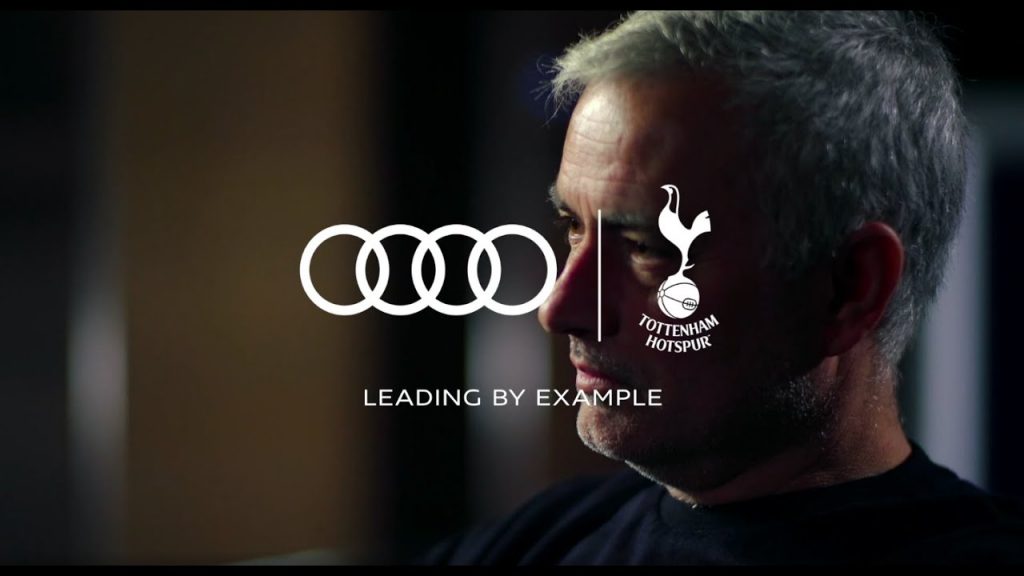 Credits
Audi:
Emma Page – Social Media Lead
Christina Dudley – Events Manager
Agency: We Are Social Sport / We Are Social
Rob James – Senior Creative
Emma Townley – Senior Creative
Dan Parker – Associate Editorial Director
Dan Chirwa – Editor
John Crozier – Business Development Director
Jack Blain – Account Manager
Caroline Lucas Garner – Strategy Director
Frederik Schjottz – Strategist
Production: Secondsight
Guy Shayler – Producer
Zoe Snell – Video Editor
Source: We Are Social