MarComm's Star Parade is a series where we shine the spotlight on some of the global stars from the Marketing and Communications industry, and Helen Stephens, Founder and Creative Director Absolute is precisely that.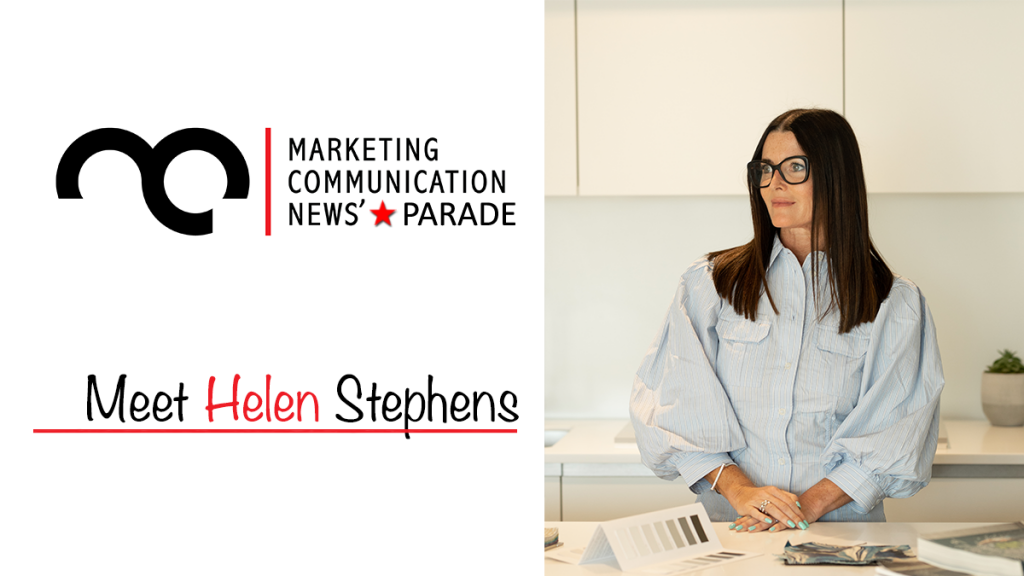 Give us a brief insight into your career so far?
I graduated from Falmouth College of Art in 1989 and moved to the Big Smoke, where I was lucky enough to work for The Conran Design Group and then for various agencies, large and small in scale, gaining experience across a diverse client range and multi disciplines, on a national and international level. I learnt so much during this time and had so much fun but I definitely felt the pull of the coast. So, I instinctively followed my heart, packed up, and returned to my first true love; Cornwall. I then set up Absolute in 1991, starting off in a tiny spare room in my rented flat, and have never looked back. 30 years later it's been hard work, but it's always been worth it!
Over the years, I have had some fantastic clients and worked on some really exciting projects, from five-star Caribbean holiday resorts, to a Premiership Football Club and much-loved household names such as Pizza Express and JD Wetherspoon. Myself, alongside my incredible team, have carried out award-winning work, such as our significant brand and interiors overhaul for Jamie Oliver's Fifteen and the Watergate Bay Hotel, which was to go on to become one of the UK's most stylish lifestyle destinations as a direct result. Between 1996 – 2002, whilst busy building Absolute, I also somehow found the time to lecture part time on both the Graphic Design and Journalism courses at Falmouth College of Art and Design. I have been a fellow of the Chartered Society of Designers since 1996, and was a board director of the Design Business Association for 3 years.
If one business wasn't enough, in 2008, my husband founded the property development company, Stephens + Stephens, which myself and Absolute take an active role in. We work collaboratively on Stephens + Stephens' projects from inception to completion, adding a design led approach from architecture, interiors, branding and marketing to all developments. Stephens + Stephens is all about cohesive collaboration, offering the unique combination of architectural, building and multi-award-winning lifestyle and interior design capabilities. Together we have developed a whole new-wave style way of designing buildings, interiors and surrounding spaces with architectural and our signature Cornish life + style-driven longevity.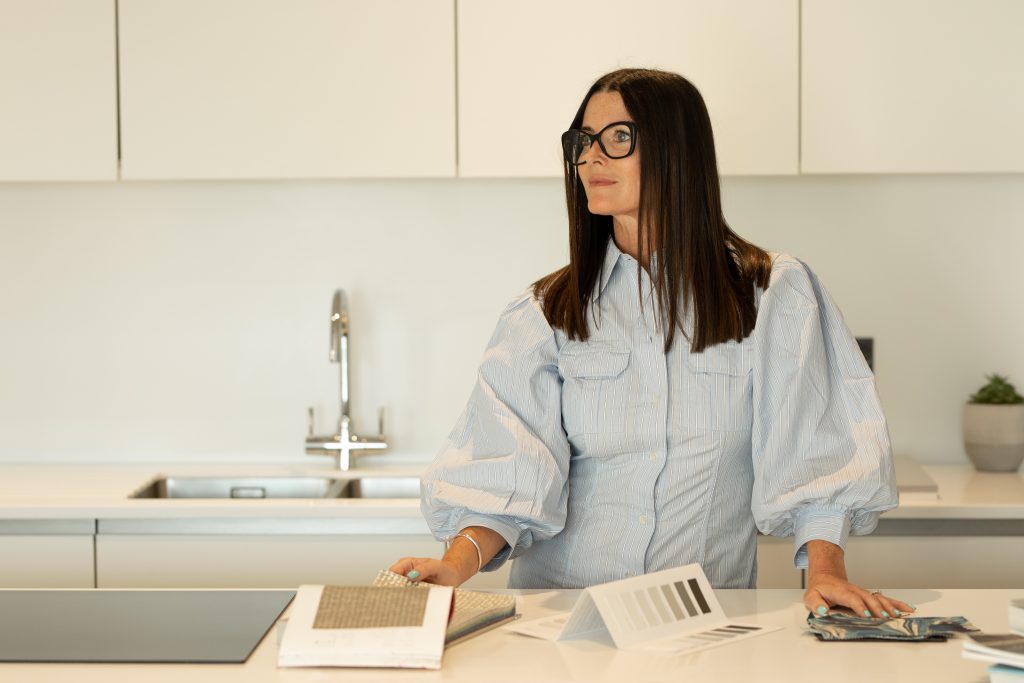 At 52 I am not sure I have another 30 years to commit to the creative industries [and I don't think anyone would deny me a sun lounger somewhere hot one day!] but I am not planning to go anywhere yet…
Q) What according to you is the strongest tool in your skill set?
As a self-confessed design geek, I would say it is the fact that I am multi-disciplined. I have worked in graphic design and branding for 30 years and interior design for more than 20 years. Combining the two, and also maximising consumer brand experience opportunities across both disciplines is something that I love to do. I know that our clients love the multi-dimensional extra element that we bring to the work when we do both things together to work in complete synch. That said, I can compartmentalise the two and we can always deliver major results when we are working purely on one of the disciplines. However, the extra 'magic' that can be delivered on a multi-layered brief continually excites and drives me.
Q) What is your favourite piece of work that you have created? Or a favourite project that you were a part of?
It is probably the work produced for a Chinese client wanting to launch a beer brand here in the UK in the early days of my business. Despite working on a tight budget, I was determined to take an innovative approach to develop a stand-out, cut-through brand identity for the client. I wanted to use the (then pioneering) clear label and screen printing approach which was relatively new in the 90s. Hours of hand painting acetate for client proofs (pre the amazing digital world we now work in changing a colour took hours sometimes days!), the resultant design was simple but striking and culturally relevant, representing a Chinese New Year celebratory banner and using colours that signified power.
We launched this in London's China Town, and the client wanted to hand out samples of beer to all who attended. I still remember spending hours with card trying to find a way of creating a 'four pack' for the beer bottles. With no budget for printing a set of chopsticks elevated the packs as well as holding them together!

Q) What is your favourite piece of work you wish you had done?
I wish I had worked on the interiors of El Nacional in Barcelona. You walk into this place and it is so fabulously unexpected. I love how the team has created a really unique environment from an old garage with multiple zones where you can enjoy everything from a cocktail to seafood, meat, and cheese in the cheese bar. All perfectly reflect the rich social and cultural life of Barcelona and you can have an entirely different experience in each area – it really feeds the creative soul. Mingling through the space at leisure, for me, would be a Saturday afternoon lunchtime dream!
In terms of graphic design, this would have to be the identity for Habitat and their catalogues from the 60s using fabulous line art illustrations are still beautiful. They were really ground-breaking! The company's rebrand in 2002 was also pretty brilliant.
Q) Who (if anyone) has been the greatest influence in your career?
It has to be the legendary Terence Conran. Some of his ideas were so progressive and have stood the test of time, really pushing Britain forward in terms of influence in design. I worked for him in 1989 and everything that I learned still informs and inspires my daily toil today.

Q) What would you change about the industry, if you could?
I absolutely love this industry. It is my passion but sometimes, I wish clients could more clearly see, and understand, the value of effective design. We have countless proven case studies that demonstrate a mammoth ROI and strongly believe that design is an investment, not a cost. It adds so much value, on so many levels and this should be recognised across the board.
I would also put a ban on websites that offer £10 logos as well as this is devaluing good design at every turn!!

Q) Tell us something that people wouldn't necessarily know about you?
My degree was in graphic design specialising in magazine design. My first interview out of University was at Vogue House. It was a valuable experience but it really did scare the life out of me and pretty much put me off working in magazines! I do often say though that there is a magazine in me still trying to get out – one day perhaps …

Q) Where would you ideally like to be in your career in the next five-years?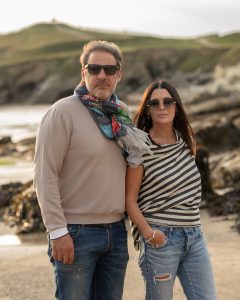 Still doing the same thing in the same beautiful place. Our passion for Cornwall is at the heart of everything we do as Absolute and also as my other property development company with my husband Paul – Stephens + Stephens.
Cornwall has its own enigmatic 'super power', a sense of magic, and wonder, like that sparkling time as the sun either rises or sets over the endless ocean. And I know that I am so lucky to live a life here and run a business. It's a place, and a life that I always feel an elemental pull towards, no matter what I am doing.
Believe me Cornwall was a tough place to run a creative business 30 years ago, it took mountains of drive and tenacity to drill into businesses here the value of good design so seeing my beautiful Cornwall thrive makes me smile – a lot!
I also feel so fortunate to work with such an amazing team, with brilliant long standing creative collaborators and with ongoing and new clients.
Cornwall is now a continual hotbed of aesthetic and creative inspiration and we have a brilliant creative community of like-minded and inspiring collaborators here – and we all share that same elemental passion and energy for what we do here.
I love that my job allows me to learn something new every day. It is fantastic when the big, core, creative idea lands and the excitement that brings. I love celebrating our and our clients' successes. I am so happy to still be here 30 years on – what else could I possibly want?
Helen Stephens is Founder and Creative Director Absolute