From analysis of over 6.5 million jobs posted to reed.co.uk over the last 3 years, the Reed Marketing & Creative Salary Guide 2021 found that Covid-19 had not had a negative impact on overall salary levels within the sector. In fact, the majority of positions advertised in 2020 showed an increase in salary, with an average 0.4% growth, resulting in a typical salary of £45,124, compared to £44,924 in 2019. This is below the UK national increase of 2.32% and in the face of slow inflation, with the Consumer Price Index (CPI) 12-month rate falling to just 0.3% in November 2020, from 0.7% in October 2020, and the Office of Budget Responsibility predicting it to stay below 2% until 2025.
Despite the unprecedented challenges it faced in 2020, with the combined impact of Covid-19 and Brexit, the marketing and creative sector still experienced salary growth. Roles that had the largest salary increases includeperformance manager (8.2%), PR manager (6.8%) and marketing director (6%).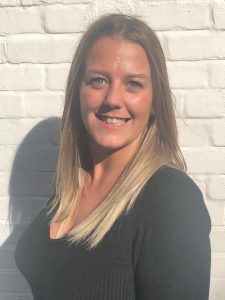 Jodie Clayton, Reed Marketing & Creative Expert, said: "Like many industries, the marketing and creative sector took a huge hit at the beginning of the pandemic. Marketing strategies and budgets were instantly under scrutiny, being reviewed, revised and, in a lot of cases, cut substantially. Businesses have had to reduce headcount and marketing teams have had to pull together to manage additional responsibilities, while senior leaders re-evaluate their business objectives and marketing strategies moving forward.
"The impact of COVID-19 has ultimately resulted in high numbers of redundancies. However, as with any economic downturn, organisations will need to continue to invest in marketing to stay ahead of the game and recoup business that has been lost. Now more than ever, it is important for marketing professionals to deliver campaigns that effectively drive growth, engagement, and return on investment."
Marketing & Creative salaries versus other sectors
Across the UK, the sectors that saw the highest growth in average salary levels were sales (6.4%) and procurement and supply chain (4.5%). Surprisingly, the hospitality and leisure sector, which was one of the hardest hit in terms of job losses, still saw average salaries increase. The accountancy and finance sector was the only one to show a decrease in average salary (-0.1%).
Clayton continued: "Although overall average salaries in the sector have increased, there are variations by region, position and job level. Our annual salary guide gives employers specific insight into the impact Covid-19 and Brexit has had on salaries in marketing and creative, at a national and regional level. The guides will enable businesses to compete effectively in what is a candidate-driven market – helping them not only to recruit new talent but also to retain the valuable employees they already have."
Source: Reed