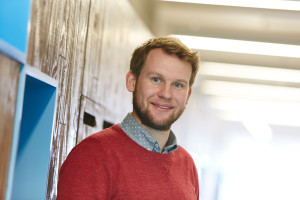 Maxus has announced the appointment of Robert Marshall as its head of programmatic.
Marshall joins from Rocket Fuel, where he was head of UK platform and managed client services for the programmatic marketing platform provider. With five years' experience within programmatic, he has delivered media buying campaigns and implemented data-driven marketing strategies for some of the UK's largest advertisers.
In his new role at Maxus, Marshall will be responsible for heading up the agency's programmatic approach, developing best-in-class programmatic excellence within the agency. As well as delivering and optimising programmatic campaigns, he will be tasked with building awareness and understanding among Maxus employees of the power of automation within marketing.
Marshall will report into Maxus managing partner Kirsten Miller.
Miller said: "Robert brings superb knowledge, valuable experience, and a deep passion for technology to his new role at Maxus. By nature Robert is hugely curious – a quality that we believe will inspire others and also help to break new boundaries for Maxus when it comes to growing our capabilities within the programmatic sector."
Marshall added: "Maxus aims to deliver unique marketing services to its clients and programmatic is at the heart of this offering. I look forward to working with the agency team to deliver best-in-class solutions and to ensure that Maxus delivers to clients on its 'Lead into Change' promise."