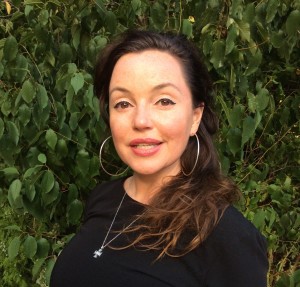 Maxus announced the appointment of Rudi Symons as its first EMEA head of talent and culture. At Maxus, Symons will oversee talent development and engagement to ensure it continues to attract and inspire exceptionally talented individuals. Symons joins Maxus from ZenithOptimedia where she held the role of head of culture and learning, responsible for delivering talent initiatives for the UK and globally. She is an expert in developing and engaging talent and was responsible for establishing a global exchange programme which gave over 400 employees the opportunity to live and work in another market, fostering greater organisational cohesion.
Symons will be based in the Maxus London office and reporting directly to Federico de Nardis.
"At Maxus, we need exceptional people to ensure we continue to stay ahead of the market, leading change for our clients. We recognise that our team is our greatest asset in delivering our core values of PACE (passionate, agile, collaborative, entrepreneurial). Maxus EMEA needed a visionary talent leader who understood how integral these values are to our business and how to implement them right through our hiring, training and development processes," said Maxus EMEA CEO, Federico de Nardis.
"Securing such a focussed and knowledgeable individual as Rudi is a great coup. Rudi is truly a people-person and she understands how to motivate and develop individuals and teams. She will ensure that the best people continue to work for Maxus and that best-in-class individuals who aren't yet at Maxus will want to join us. Rudi will be creating an innovative ambitious talent development and retention strategy," added Federico.
Rudi Symons adds: "I'm delighted to be joining Maxus at such a defining time for the business. Maxus has a reputation as a future-facing agency and I believe that excellent training, personal development and a strong team vision are crucial for success in today's competitive market. I'm excited to work on building on this capacity in such an ambitious and progressive company."
Symons' appointment is the latest in the strengthening of the Maxus senior EMEA team, with the promotion of Stuart Butler to EMEA head of planning (formerly UK head of strategy) and Mark Bauer to EMEA chief client officer (Barclays global client lead). These were both newly created roles.
Kristian Baek-Mikkelsen, new Maxus Denmark CEO and Jaromir Sroga, Maxus Poland CEO are two newly appointed market leaders.