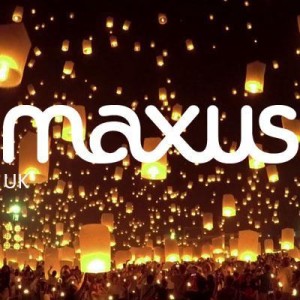 Maxus has announced that it has made it into the annual 2016 The Sunday Times' 100 Best Companies to Work for List. It is the first time the agency has been included in the listing.
Hundreds of organisations from a wide range of industries enter The Sunday Times initiative every year. Each organisation is judged on eight criteria: leadership, wellbeing, giving something back, personal growth, are staff getting a fair deal, how staff feel about their management, company and team. The 100 Best Companies to Work for list is open to companies with staff numbers between 250 and 3,500.
During the past year Maxus has significantly enhanced its employee offer and working environment. It has moved to high specification new offices specifically designed for agile working, with no assigned seating, zones for quiet work and collaboration, along with games areas. In addition, employees are encouraged to work wherever they are most effective either in the office or elsewhere.
Maxus also launched Never Stand Still – a portfolio of initiatives to support, develop and retain its staff, demonstrating a clear commitment to diversity and healthy living. The programme is holistic, recognising that whilst a career is important, it is only one aspect of a fulfilling existence. Key aspects of the project include: career coaching, the ability to take two working hours a week for exercise (either via an in-house class or through a subsidised gym membership), paid time off for study and support for non-work related training and qualifications.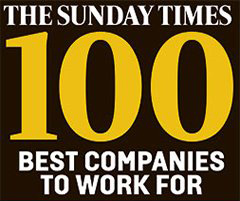 Maxus has also won a two stars Best Companies accreditation, which is awarded to organisations demonstrating high levels of employee engagement.
Nick Baughan, Maxus UK CEO said: "Over the last year we have launched people initiatives such as Never Stand Still, moved to our new home and introduced a full agile working programme for our employees. Being included in this year's Best Companies To Work For list pays testament to our efforts to make Maxus the best media agency to work for."
Maxus UK currently employs 271 full time staff and six part time staff. The full ranking can be viewed here.