Western Union have inspired a chain of good deeds by pledging to help fund projects that aim to make lasting positive change for individuals and communities.
The Western Union Chain of Betters competition will award US$1,000 (or local currency equivalent) for winning selfless 'betters'. During the first phase, residents from 20 countries will be invited to nominate betters, but with one important provision: the nominator will be entrusted to making the idea happen.
The global campaign, created by mcgarrybowen, London launched on social media with a film showing how a chain of good deeds around the globe has been kick-started by Western Union, offering individuals the opportunity to nominate a 'better' to happen within the community around them.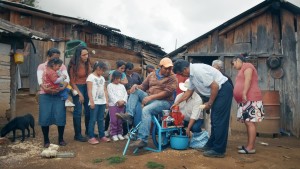 The campaign drives people to visit the Chain of Betters microsite, to observe first hand some of the 'betters' that have taken place as well as submitting ideas of their own to take place.
The launch film captures the first inspirational good deeds as they happened: in Mexico, we see a community worker, Marilu, who has used the money to make pedal-powered mill machines enabling a group of local famers to grind corn and mill it into flour when and where they like, literally changing their lives. In Ghana, the Owusu family nominated a hospital is 'bettered' by using the grant to purchase an electricity generator so that patient care is not interrupted by the frequent power cuts endured in the area. In India, the funds enabled Rudra to buy a boat ensuring local children are able to travel to school safely when previously they faced the perils of crossing the flooded river during the monsoon season.
The campaign is the first work to launch in around 20 countries following the creation of the new brand platform 'This is WU'. It is also the first work from Western Union and mcgarrybowen, London since being appointed to the business at the end of 2014.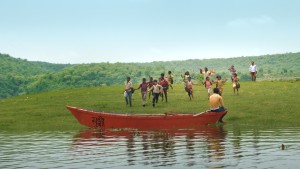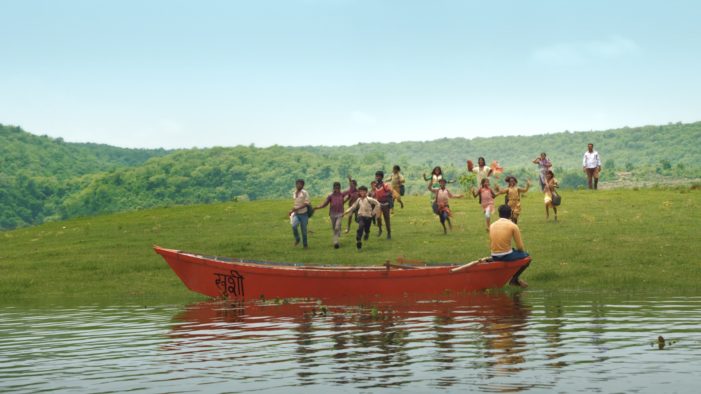 It was created to bring to life Western Union's purpose of 'Moving Money for Better' – the idea is a literal manifestation of the good things that can happen when money moves. The campaign will be further supported in seven key markets – UK, US, India, Mexico, Australia, Philippines and the United Arab Emirates.
"Western Union helps people move the money that creates an economic ripple effect. When money moves, we know that lives are improved," said Western Union Chief Marketing Officer Diane Scott. "The Chain of Betters competition highlights and magnifies the impact that moving money has on millions of lives around the world."
Richard Holmes, Creative Director at mcgarrybowen, said, "The Chain of Betters was born out of what Western Union customers do every day. It allowed us to build a global social movement – encouraging humanity and rewarding the worthy. We're proud of our involvement and to have produced more evidence of how creativity can be used as a force of good."