MANCHESTER head quartered MediaCom North and Channel 4 created an exclusive entire ad break takeover to raise awareness of Save the Children's eighth annual Christmas Jumper Day, which takes place this Friday 13th December. 
The unique ad break, hosted by Myleene Klass and Dom Joly, featured adverts by M&S, John Lewis & Partners and Waitrose & Partners, Moonpig, Smyths Toys and Duracell. It aired during the broadcaster's smash-hit Gogglebox and was the first creative TV advertising partnership of its kind for Save the Children.
Save the Children ambassadors Myleene Klass and Dom Joly were seen knitting their Christmas jumpers whilst hosting the ad break. A 60 second Save the Children film was then followed by spots from each brand with many characters – including John Lewis' excitable Edgar – wear their Christmas knits with pride.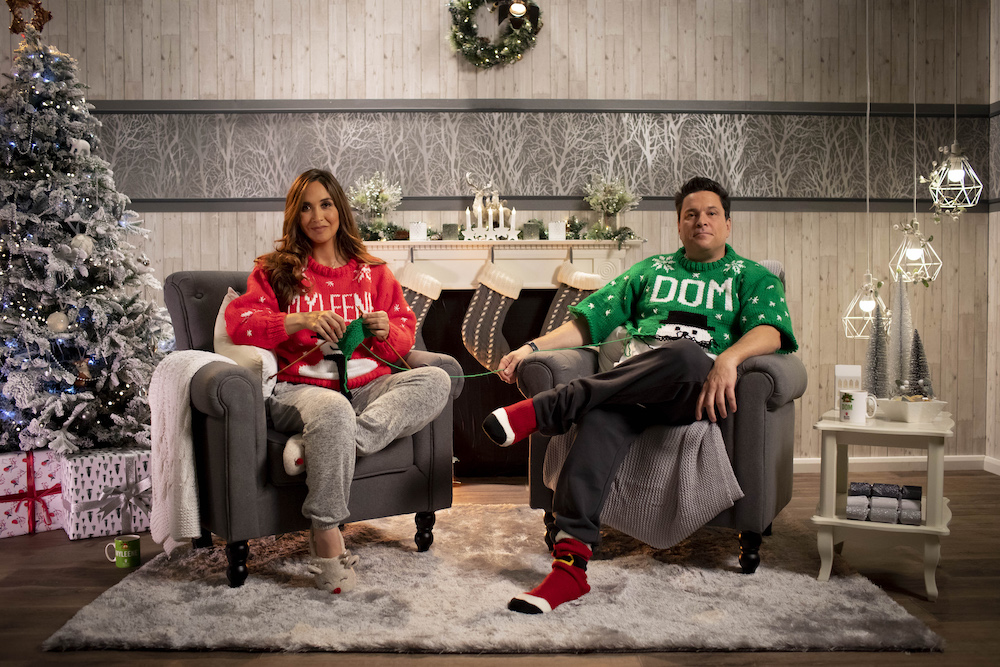 More than five million people across the UK are expected to take part in Save The Children's Christmas Jumper Day on Friday by wearing a wacky woolly and raising valuable donations to give children in the UK and around the world a brighter future.
The TV campaign is the result of collaboration between 4Sales in Manchester and MediaCom North who joined forces to generate maximum value for Save the Children.
MediaCom North has also garnered additional backing from other industry cohorts to create a full activation package to amplify the campaign. The Metro, Evening Standard, Twitter, Ocean Outdoor, Social Chain Media and Spotify are all contributing to the fantastic cause with press, print, social and outdoor activity.
Channel 4 will be supporting Christmas Jumper Day off air on social media and
will be urging its staff across the UK to sign up to Save the Children's Christmas Jumper Day and swap their favourite festive pullover with a colleague on the 13th December, eliminating the need to buy a brand new one.
Ewan Douglas, Head of Nations and Region Sales, Channel 4 said: "We're really proud of this collaborative campaign with Save the Children, MediaCom North and our many brand partners. It continues Channel 4's legacy for delivering original, creative ad breaks, whilst highlighting an important message for our viewers. We can't wait to see our C4 colleagues in their Christmas jumpers this Friday!"
The promotional package was the brainchild of MediaCom North.
Paul Cooper, COO, MediaCom North said: "As Save the Children's media communications partner we pledged to help make this year's Christmas Jumper Day the biggest and best yet.
"Collaboration sits at the heart of our own approach and this is a fantastic example of what can be achieved when great businesses come together.
"Our aim is to emphasise that Christmas Jumper Day is a Save The Children fundraising event. Insights showed that while this annual event has become a national phenomenon, many consumers had lost sight of how this is a vital means for Save the Children to continue to support thousands of youngsters through their ongoing work by raising valuable donations.
"With strong awareness and a clear call to action we're encouraging consumers to donate just £2 each to take part in the day. Hopefully we're giving everyone a feel good reason to donate."
Paul added: "As a not for profit organisation with a strong CSR culture Channel 4 was the ideal partner for this unique approach to charity marketing, and we're extremely proud that using our combined strengths we have managed to get such influential brands and businesses involved. We can't wait to see the results and make this the best Christmas Jumper Day yet."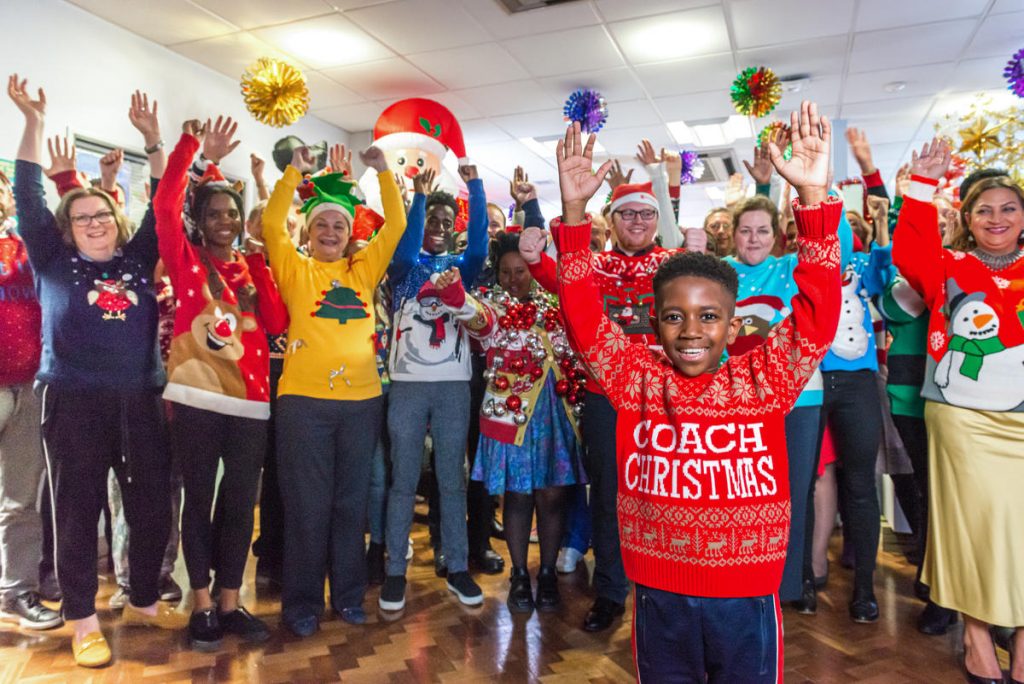 Source: Mediacom