Wavemaker and Creature have collaborated with Merlin Entertainments on a tactical and creative burst of UK wide integrated media activations to welcome back both domestic and international tourists to its much-loved Midway attractions. This includes the iconic attraction brands of The Dungeons, SEA LIFE, Madame Tussauds and The London Eye.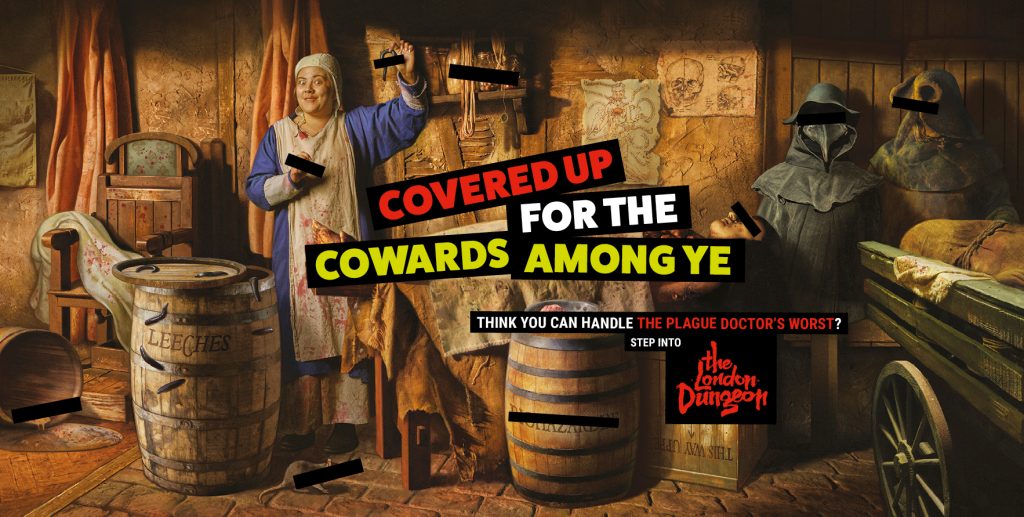 According to VisitBritain's tourism forecast for 2022, inbound visits are predicted to increase by 52% from 2019 levels to 21.1 million, equating to a spend of £16.9 billion.
To highlight the magical and memorable days out Midway attractions offers guests, at a time when they need them the most, a large-scale multi-channel campaign featuring Merlin Entertainments' iconic and core Midway attractions will go-live in late March and early April across Global's OOH premium, high footfall sites in London, Birmingham, Manchester, Edinburgh, York and Brighton.
In the Capital alone, this will include a takeover of Waterloo Gallery by the London Dungeon; London underground digital gateways and premium digital large format sites in iconic locations such as London Bridge and Kings Cross for The London Eye; as well as a blend of roadside and London Underground placements for SEA LIFE and Madame Tussauds. In Birmingham and Manchester wrapped double-decker buses will be carrying an unmissable underwater creative, and audiences getting off the train at Edinburgh Waverley will be met with The Dungeons' creative on the ticket gateways alongside a blend of other outdoor executions from large format digital at Edinburgh Tower to bus supersides travelling through the city centre.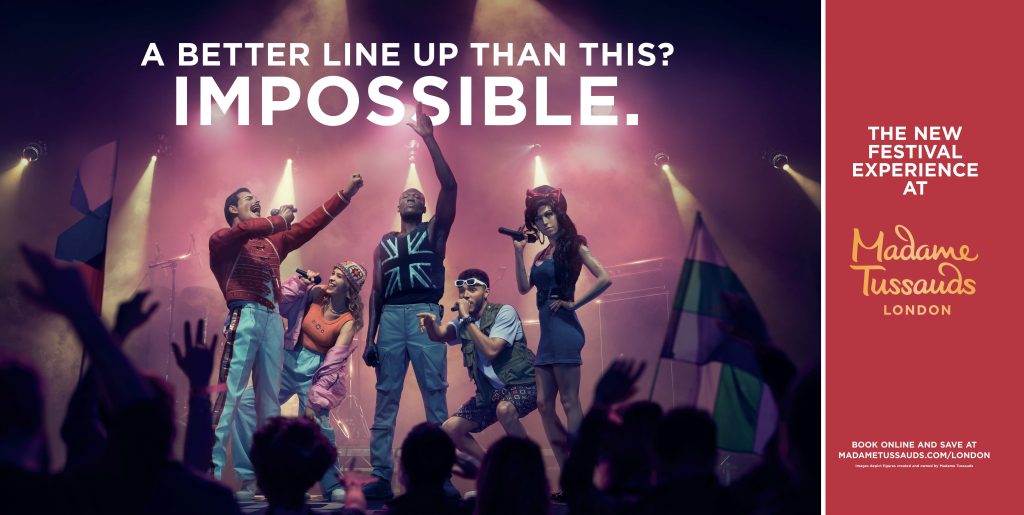 Featuring eye-catching creatives to celebrate the magic of Midway attractions, and to capture the imagination of adults and children alike, these stunning OOH activations will be hard to miss for those travelling in and around the UK's top cities.
To ensure that this new campaign reaches far and wide, Wavemaker has also partnered with TimeOut on a bespoke mural at London's Waterloo's observation point, as well as a cover wrap, double page spread feature with digital amplification for The London Eye.
And by accessing Global's vast array of radio promotional talent the activation will include a partnership forged by Wavemaker between Madame Tussauds and Capital radio to promote the launch of the new Music Zone opening just before Easter, featuring competitions and 'money can't buy' prize packages.
Kelly Parker, Chief Operating Officer, Wavemaker explained:
"As demand for days out and short trips rise from both the domestic and international market, we wanted to ensure that Merlin's iconic visitor attractions are 'front of mind' with all visitors. And what better way than to showcase an eye-catching creative on OOH sites and a listen-out for radio campaign. It's always a pleasure to work with Merlin Entertainments, as it consistently strives to be bold and provocative in its work."
Sara Holt, Sales and Marketing Director, Midway UK at Merlin Entertainments commented:
"We're incredibly excited to see our iconic attraction brands including The London Eye, London Dungeon and SEA LIFE being showcased across the capital and key UK cities in such a compelling eye (and ear) catching way. This marks the beginning of an exciting journey with our new agency set up to create marketing which delights our guests in completely new ways and illustrates the magical and memorable experiences on offer in our attractions."
Stu Outhwaite-Noel, Chief Creative Officer at Creature added:
"If working with the team at Merlin wasn't good enough, getting to write ads for brands this good always feels like cheating, especially when they are brands your kids know and love. The Dungeons, Madame Tussauds and SEA LIFE are cultural institutions and speak for themselves, but we're here to make them shout even louder and bring the magic of these attractions to the country."
Wavemaker was responsible for all media planning and buying, while creative agency Creature led in the creation of campaigns assets across OOH for the London Dungeon, Madame Tussauds and SEA LIFE Birmingham and Manchester. The London Eye outdoor was delivered by Elvis, building on the pre-existing relationship that the London Eye has with Elvis and Merlin's global brand team.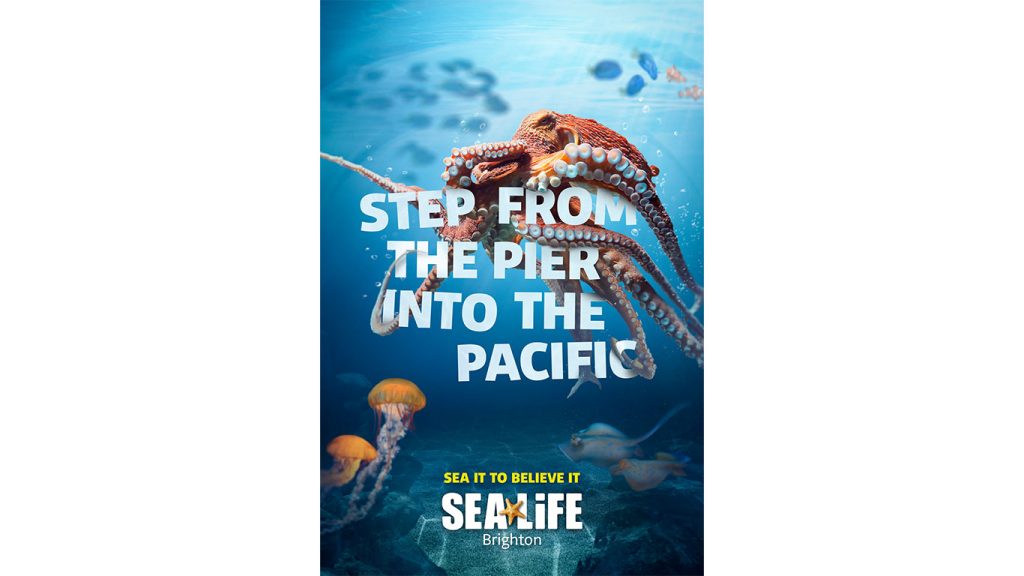 Wavemaker was selected to handle all of Merlin Entertainments' media planning and buying for the company's UK theme parks, resorts and Midway attractions, and Creature was appointed as the Creative agency on a roster Midway UK attractions including SEA LIFE, Madame Tussauds and The Dungeons, as well as Blackpool Resort and attractions last year.
Source: Wavemaker