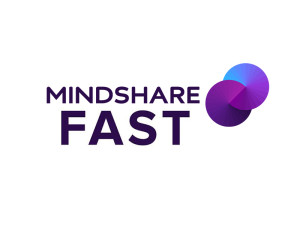 Mindshare APAC, the global media agency network part of WPP, has launched FAST, or Future Adaptive Specialist Team, a unique solution suite which aims to provide data led adaptive marketing services to brands looking to make sense of the deluge of data that is engulfing marketing communications. One of the key headwinds that brands are facing due to this data deluge is the dynamism and uncertainty in the customer journey and the primary purpose of FAST is to help clients take control of the same.
FAST comprises of six services that clients can choose from or use as an integrated solution. As part of Data Management, powered by The Data Alliance from WPP, FAST provides data advisory services to help clients prepare their data management strategy, and to help them on how they can use technology to make sense of the data. Performance Marketing is an insights-driven outcome-based service that helps clients harness the power of search, e-commerce and mobile marketing in an integrated manner.
With Programmatic Strategy Mindshare has developed a proprietary architecture that leverages GroupM's global scale with advanced behavioral targeting that delivers dynamic advertising to the most valued target at the most opportune time. Real-Time Marketing, hallmarked by The Loop, is an adaptive decision making engine that influences the dynamic consumer journey, using real time insights to drive real time actions.

Finally, FAST provides capabilities in Digital Analytics with tools to better understand the digital trail, attributed right down to the last mile action. And for clients who have rich Enterprise data, Mindshare will integrate its own proprietary data with 3rd party data to provide Big Data services in partnership with Crayon Data by developing brand specific affinity graphs.
Designed specifically for clients with centralized needs, Mindshare has gathered digital specialists from across the network to create five FAST hubs, located in Singapore, London, New York, Shanghai and Mexico City. FAST is particularly open sourced in building strategic partnerships in each of the Hubs to leverage local knowledge and expertise and they are fully integrated within the existing agency teams in the region.

Gowthaman Ragothaman, Chief Operating Officer, Mindshare Asia Pacific commented on the successful launch, "In the last 15 days, FAST has built up significant traction, demonstrating its value to our clients and their businesses. It is more than just a concept, it is a step in the right direction – one that is built on a sound understanding of our client's business needs and their expectations of what the future of media should be. By adding new and evolved capabilities and leveraging off of our global scale, FAST showcases Mindshare's ability to constantly and quickly adapt to the need of the day, and is poised to be our key differentiator as it begins to deliver results for our clients."