Indie Agency Ramps Up to Service New Biz Win Streak Across Multiple Categories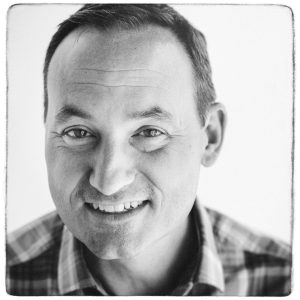 Baldwin& today announces the appointment of Mitch Bennett to the role of Executive Creative Director.
Bennett joins Baldwin& from Luckie, where he served as Chief Creative Officer, following previous stints at Fitzco, Crispin, GSD&M, McKinney, and BBDO. His wins span every major awards show, including Cannes Lions for five different clients, and The One Show.
"Mitch coming to Baldwin& feels like a homecoming," notes David Baldwin, Partner & CEO, Baldwin&. "We've worked together before during a formative time for both of us and have done great work as a team. His creativity and ethos fit ours like a flounder in a flounder-shaped velvet glove."
Bennett's arrival marks the latest addition to top talent at Baldwin&. The indie agency has won five new clients over the past nine months and plans to ramp up staffing by 25 percent.
Baldwin&'s recent new business wins include being named:
• Agency of record (AOR) by e-retailer Zulily
• Social AOR for Volvo Trucks North America
Social AOR for Bridgestone Motorcycle Tires
Additionally, Baldwin& has won project work for Spoonflower, a leading eCommerce enabler, global digital design marketplace, and curator of over 1 million unique designs that is revolutionizing the textiles industry by connecting makers and consumers with artists worldwide and powering thousands of small businesses. Baldwin& has also won project work for Lansinoh, a company created by moms to get new moms and babies off to the best possible start in their new lives together.
Says Bennett: "I've admired Baldwin& for being a truly creative shop that always does the right thing, puts people first, and helps brands be who they say they are. David and I have stayed in touch over the years, and with all their exciting growth and momentum, this just felt like the right time to join forces and help take things to the next level."
About Mitch Bennett 

Mitch loves helping brands do fun things in the world. Like creating a totally unique song for every name on Coke bottles — as in, more than 1,000 of them. Like helping Mellow Mushroom Pizza stalk its social followers in real life — in a campaign Entrepreneur Magazine named one of its Marketing Masterworks and Twitter used as an example of how best to use Twitter. Like creating one of the first TED Ads Worth Talking About for Microsoft. Or most recently, like launching Radio Recliner, a digital station run by residents at senior-living facilities nationwide to stay connected during the pandemic.
His work has been recognized by Cannes Lions, One Show, D&AD, Clios, Art Directors Club, Webby Awards, Communication Arts, Effies, and Adweek's and Time Magazine's Ads of the Year. This year, Radio Recliner won at every show, including a Gold Cannes Lion. Bennett's career has taken him to creative agencies like BBDO/NY, McKinney, GSD&M, CP+B, and Fitzco. As a copywriter at McKinney, he met all the talented people who would form Baldwin& and couldn't be happier to reunite with them to help write the agency's next chapter.