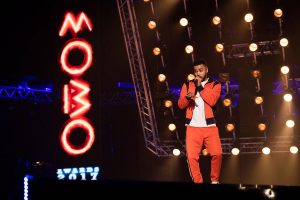 Ogilvy UK has been appointed by the MOBO Organisation to handle brand development and strategy across the awards as well as its other entities as it ushers in an unprecedented new era celebrating creative trailblazers, supporting entrepreneurial talent, honouring excellence in film and supporting social causes.
The MOBO Awards – started in 1996 – has become one of Europe's biggest award ceremonies in the music industry, celebrating exceptional British and international talent in the musical fields of Hip Hop, Grime, RnB/Soul, Reggae, Jazz, Gospel, and African music. The organisation has played an integral part in the careers of many well-known artists, including Stormzy, Craig David, Rita Ora and Ms Dynamite. Now, after over two decades, the MOBO Awards are coming back on an unprecedented scale in October 2019.
The MOBO Organisation has appointed Ogilvy UK, to work on the development, overarching strategy and positioning of the brand. Collaboratively, MOBO and Ogilvy UK will focus on new, innovative content as well as talent, creative and partnership strategies – providing exciting and unexpected ways to engage with audiences in today's ever-changing landscape. With MOBO further expanding its reach, profile and digital engagement across the UK and internationally, it marks the start of an exciting new era ahead.
Ogilvy was awarded the account without a pitch.
Kanya King, CEO of the MOBO Organisation, said: "The evolution of the MOBO Awards is always at the forefront of our mind and we want to ensure that we continue to build on the strong foundation of the brand and its heritage for a wider purpose and bigger impact. We will bring the platform to brand new heights and most importantly, continue to amplify the exposure of the large pool of exceptional talent celebrated by MOBO. In this respect, we are very pleased to be teaming up with Ogilvy UK."
Michael Frohlich, CEO, Ogilvy UK said: "The team here at Ogilvy UK are incredibly proud to work with MOBO on its brand positioning. We hope to collaborate in ensuring the organisation maintains its place as an influential cultural force in the UK and beyond. Here at Ogilvy, we relish the opportunity to build on the MOBO legacy of being an amazing urban music and cultural platform for established and emerging artists, while helping shape the brand's future across music, media and entrepreneurship in unexpected ways."
Source: Ogilvy UK