Karmarama, part of Accenture Interactive, has joined forces with the NCS (National Citizen Service) to launch Mixtape '22, an audiovisual mix tape featuring new music by young British artists using and sampling the words of UK teenagers.
The featured artists are Saidhu, winner of Rap Game 2021; BBC Radio 1 presenter and neo soul singer Victoria Jane; and Garage singer Emma Cannon. For Mixtape '22, they each wrote and performed music featuring lyrics inspired by feelings and opinions crowdsourced from young people around the country. The three artists also appear in a film about the project, which breaks on NCS' YouTube channel this week.
NCS helps young people become world ready and work ready, providing a platform for young people's voices to be heard through a wide range of activities and personal development experiences – including Summer Residential, Futuremakers paid work placements, the Connect digital hub and Changemakers community volunteering.
Mixtape '22 provides UK teens with both a chance to hear and see themselves reflected in music made by rising young talent on the UK music scene. It also offers a taste of NCS and the valuable life changing experiences NCS has to offer.
The idea was created and produced by Karmarama, shot by director Ricky Gibb and animated by Sprakenstudio. The track itself is produced by renowned producer duo Star.One.
Mixtape '22 launches this week during a live radio show with Reprezent Radio, which broadcasts from three shipping containers in Brixton, with supporting editorial coverage and social content partnerships with The Face and Verge. There will also be owned social content as well as influencer content on YouTube.
Adam Boita, Marketing Director of National Citizen Service, said: "We're here to give a voice to a generation ready to speak their minds. Mixtape '22 is a slice of youth culture made by this generation for their generation. It perfectly captures the upfront, honest and hopeful opinions of today's teens, all set to a compelling sonic journey thanks to our incredible artistic collaborators."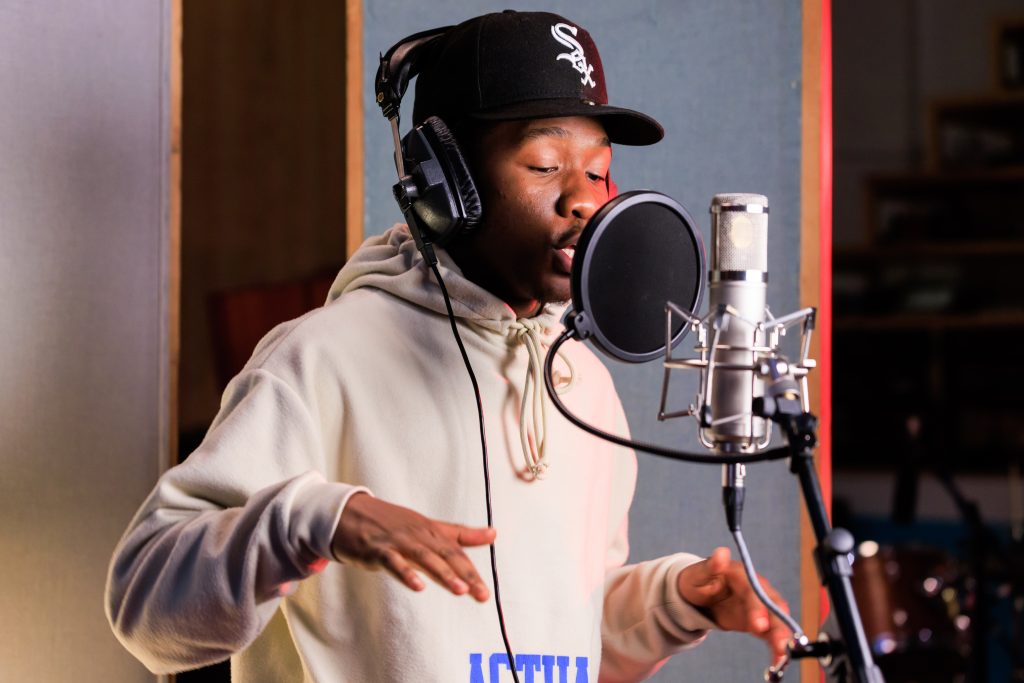 Nik Studzinski, Chief Creative Officer, Karmarama said: 'Music has always been used as an outlet for self-expression. And for the generation living in 2022 that couldn't be more the case. We're delighted to have worked with NCS as well as some incredible musical talent, to give them a platform to create a piece of pop culture that allows them to create and share a soundtrack for their generation.'
Along with the six-minute YouTube film, Karmarama has made a 30-second cutdown to run on SkyAdSmart VOD, with supporting PR, social and influencer work to follow across the rest of the week. Additional 30-second cut downs have been made for online video as well as a variety of shorter versions for social media.
NCS is an Arms Length Body of the Department for Digital, Culture, Media and Sport (DCMS). Mixtape '22 is part of the wider NCS 'No We Can' campaign, which aims to give a voice to a generation ready to speak their mind. 'No We Can' inspires independence and helps them turn around a lifetime of being told they are too young into a collective voice that tells the world what they can achieve.
Source: Karmarama