A new online tool from language and behavioural science agency Schwa now makes it easy to measure a company's tone of voice and gives tips on how to get more of their staff using it.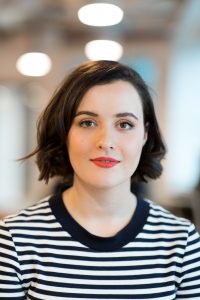 Based on the results of research with almost 200 global brand, communication, and marketing directors, The Tone Test analyses how a company is doing across four different categories and recommends steps they can take to improve.
Meg Roberts, creative director at Schwa, said: "a company's tone of voice shouldn't just be one page in their brand guidelines. But even if you do have something fuller (like a proper set of guidelines) how do you stop it gathering dust in a drawer somewhere, and turn it into something people in the business use every day?
"Our research showed that even though 93% of the directors thought there's value in a global tone of voice, less than a third of them said most of their business uses the tone of voice in all communications. So there's this gap: everyone agrees it's important, but nobody actually knows how to use it."
The Tone Test can be used anywhere in the world and marks across four categories:
The basics: whether a company has a tone of voice, rather than a woolly idea of one.
Getting others involved from the start: the more people that have input into a tone of voice, the better it'll stick.
Creating an internal programme: run training, hold events, share examples of what good looks like. Consistent reminders will help the tone of voice catch on.
Measuring it: whether that's fewer complaints or more happy customers, you need to prove it works.
At the end, The Tone Test gives its diagnosis as a percentage. Over 50% is good, with scores over 70% considered excellent. But those who fall below 50% shouldn't despair, as the test gives practical advice and helpful resources for improvement.
Rachel Phillips, marketing and brand director at network service provider Freshwave, said: "measuring how a tone of voice is performing can often be quite tricky, so it's handy to have a tool that can do it systematically each time. Since you can never tick tone of voice off the list as 'done' and we're always looking for ways to improve, it's great to have some practical steps suggested for what we should be concentrating on next."
Meg adds: "People often ask us how their company's tone of voice is doing. We always tell them that it really needs to be an ongoing programme, little and often rather than a big day of training every couple of years. By doing The Tone Test before training and then six or so months afterwards, we hope that it can give useful data on the effect their efforts have had, and what they should be focusing on next."
Take The Tone Test here: testyourtone.schwa.consulting
Source: Schwa