The Focaccia Florist, London's first floral bakery, launches today with a punchy yet humorous take on the Valentines occasion, asking consumers "Why Give Flowers You Can't Eat". The campaign ​will be launched across digital media across the UK from February 2021.
The surreal spot, created by 10 Days London, shows the awkward moment of receiving a bouquet of flowers on Valentines with an unexpected consequence. ​The woman appearing to be completely bemused by the gift but still trying to look pleased, takes a huge bite out of the roses. ​Video is available ​here​.
The campaign is supported by a series of tactical communications poking fun at key industry players including creating a limited edition Bloom & Wild Mushroom Hydrangea to remind companies who sell flowers you can't eat are simply not practical in today's climate. All proceeds will go to ​Plantlife​, a Wild Plant Conservation Charity.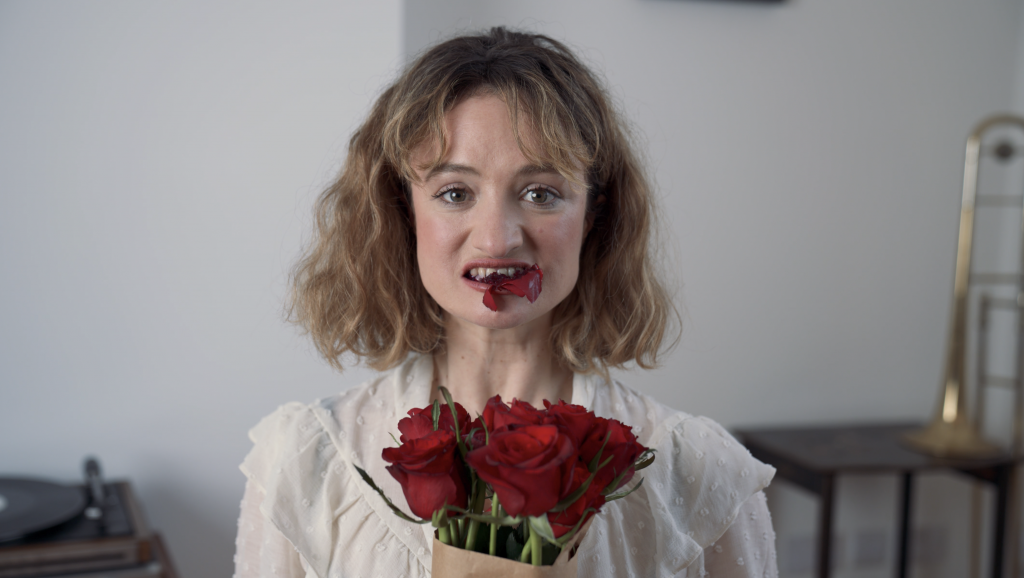 The Focaccia Florist makes beautifully delicious floral bread bouquets & garden designs to provide a more sustainable alternative to flowers for this Valentines and beyond. It is no small issue. The Cut-flower industry is worth over ​£1bn​ in the UK, but despite the beautiful flower appearance, the industry is hugely wasteful, pesticide loaded, and air-mile heavy with ​80%​ of flowers imported from outside the UK.
Because of this, the Focaccia Florist wants to start a revolution in the gifting category where you can give beautiful, sustainable flowers you can eat.
George, Founder of the Focaccia Florist, "Why give flowers you can't eat. But seriously. It's 2021 and we are still giving flowers that will die in less than a week. Not only is it very wasteful but the fact you can't eat them is pretty crazy in our minds. The advert shares this brilliantly"
The campaign was created in 10 days. 10 Days's three founders and brothers were fundamental to the work – Jolyon directed the spot, production led by George, with music bespokely written & produced by Dominic.
Jolyon White, Founder of 10 Days London, "Focaccia Florist has a beautiful and delicious product but combine that with a punchy proposition and suddenly you have a brand with a fun and powerful point of view. This is just for the start of the Focaccia Revolution."
Source: 10 Days London