Paying for your mobile phone usage as you go has become easier and more appealing than ever following the announcement today that O2  has launched its brand-new Pay & 'Glo' campaign, with tariffs starting from as little as £5 a month.
O2's Pay As You Go tariff has been refreshed, offering customers' Big Bundles with unlimited minutes and texts, enriched data, and access to the brightest bits of O2 without any of the commitment. Exclusive to O2, customers can enjoy Priority; a collection of invite-only moments to help them do more of the things they love. From one-of-a-kind treats and experiences, to access to the best in entertainment, with gig tickets available 48 hours before general release. Plus, customers can also connect to an impressive 16,000 Wi-Fi hotspots across the UK.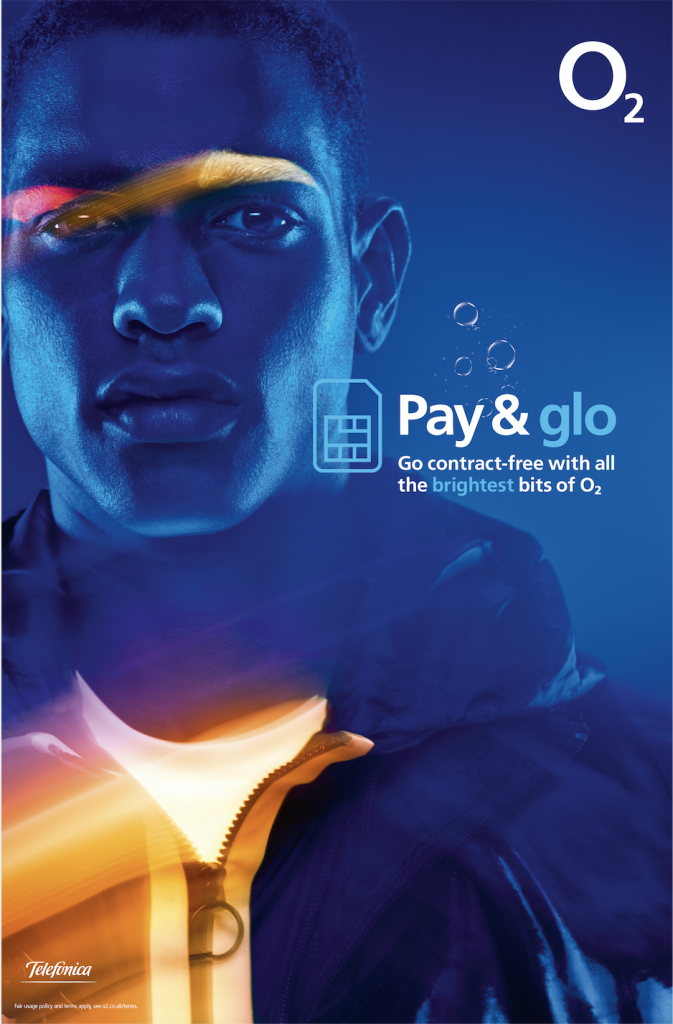 Data-hungry customers need only upgrade their £5 Big Bundle with an extra £5, with data tariffs starting from £10 a month for 3GB of data. What's more, customers can rollover their data the following month too.
Customers have the flexibility to choose from a range of top-up methods to fit their lifestyle, with the ease of an auto top-up via the My O2 app, via the web or by calling 4444 for free from their mobile. Customers can also use their e-top up card or purchase a top-up voucher. With even more ways to top-up, Pay As You Go is set up to make it as convenient as possible for people on the go.* Moreover, with O2 Rewards, customers can also benefit with up to 10% of their top-ups back every three months.
To celebrate the launch, new and existing customers can get 20GB data for the price of 6GB on the £15 Big Bundle tariff, available until the 15th January 2020.
Nina Bibby, CMO, O2, said: "Our new Pay & Glo campaign highlights how our new and improved Big Bundles offer the freedom and flexibility of being contract free whilst still being able to benefit from all the brightest bits of O2.
We want all our customers to be able experience the full range of benefits of being on O2, whether they choose a fixed contract or a Pay As You Go tariff. We understand that for some customers, having the freedom and flexibility of being on a contract-free tariff is important. Our Pay As You Go Big Bundles now offer customers the freedom to talk and text as much as they would like, while choosing the data they want."
Guy Moore, Creative Director, VCCP: "Renaming and reshaping the exceptionally crowded Pay As You Go category and then bringing it to life with the striking images and photographic talents of Warren Du Preez and Nick Thornton Jones was an absolute delight. We're chuffed to bits."
Source: VCCP