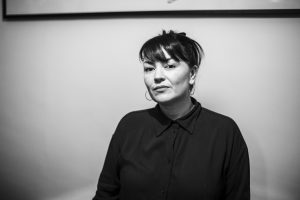 OLIVER, the leading in-housing company, has appointed Chloe McCloskey as Global Head of Content and Communities for U-Studio, Unilever's in-house creative agency.
McCloskey's remit is to enhance U-Studio's capability across multi-platform communications. She will work across Unilever's iconic FMCG stable including Radox, Axe, Marmite and more and report directly to Richard Stainer, chief executive officer, global clients at OLIVER.

McCloskey spent five years at AKQA London, starting as Nike UK's social media manager and ending her tenure as group account director for Nike Western Europe. It was here that she built an unprecedented agency team of content makers and social media experts across Europe to support Nike's vast consumer marketing efforts.
Shannon Kalkstein, Unilever's U-Studio global editor in chief, said: "Unilever has many audiences across many different channels in every country around the world. It's our job to build trust and transparency with every single one of them. It's why we are excited to have Chloe join the U-Studio team. We're confident that her expertise will help us continue to deliver fast, high-quality, entertaining and valuable messages to our customers on every platform."
Richard Stainer, OLIVER's chief executive officer, global clients, added: "Many brands debate whether to bring social in-house. Chloe's appointment is symbolic of U-Studio's commitment to manage their brands' messages globally and from one dedicated team. It means that the business can have one synchronised approach to achieving its goals; to unlocking their teams' fullest creative capability and to lead compelling conversations with their audiences online. We can't wait for Chloe to meet the rest of the Unilever team around the world."
Chloe has also held roles as global content and editorial lead (brand) at Booking.com where she overhauled the travel aggregator's content strategy, and publisher of cult digital magazine le cool London – a widely-loved guide to culture in London, which she looked after for over 13 years.
McCloskey said: "My specialty for the past decade has been to combine editorial principles with social media platforms to help brands solve business problems. It's why working with brands right inside their organisation feels very exciting."
Since launching in 2016, U-Studio has grown to 21 locations across 18 countries.
Source: Oliver