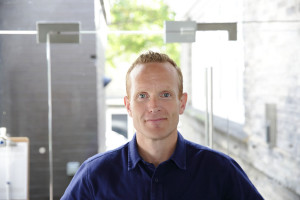 Omobono, the digital agency for business brands, has announced the appointment of Jonathon Palmer as Head of Strategy.
Jonathon will lead the global strategy and UX teams at Omobono to deliver world class strategic thinking to some of the world's largest business brands including Shell, Thomson Reuters and JLL. He'll also continue to serve on the Communications Panel for Mosaic, a charity founded by HRH The Prince of Wales to inspire young people from deprived communities to realise their talents and potential.
Formerly the Strategy Director at Blueleaf, Jonathon has worked with clients such as 20th Century Fox, Centrica plc, Tate Galleries, Liverpool John Moores University, BBC Worldwide & Bonmarche. With over 20 years of experience working in branding, communication and digital media, Jonathon helps companies thrive online by inspiring their audiences to act, whether that's to buy, share or simply engage.
Omobono has continued to show an ambition to grow in 2015, with the launch of two new offices in both London and Chicago. Jonathon will oversee the growth of strategy teams in these new locations as well as the existing team in Cambridge.
Jonathon Palmer, Head of Strategy at Omobono, commented on his new role: "I'm thrilled to be part of the team at Omobono. The agency has an impressive track record of original and creative work for some of the world's most respected companies and I'm looking forward to working with the team to build on that".
Ben Dansie, CEO at Omobono, said: "We already have an extremely talented team in Cambridge, but with the B2B space witnessing so much change and innovation we need the best people to remain on top of this. Jonathon will help us to drive this change and push the boundaries even further."