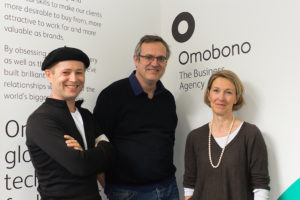 Omobono, the creativity and technology agency for business brands has been honoured with a coveted Queen's Award for Enterprise. The Awards are given on a recommendation by the Prime Minister and announced by HM The Queen on her birthday.
Omobono won the Award for outstanding continuous growth in international trade over six years. It counts many of the world's largest companies as its clients including Johnson & Johnson, JLL and Shell. Overseas sales now account for over 60% of total turnover (twice the average for the creative services sector) and has grown year on year over six years by 326%, which is 10x the average of 34% sector growth rate.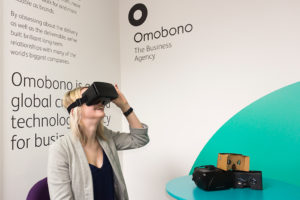 With offices in Cambridge and London Omobono set up its Chicago office in January 2015 and plans further international offices this year.
Ben Dansie, CEO, Omobono said: "You might ask why some of the biggest corporate brands come to the UK to buy creative services. The reality is most technology companies focus on just that, the technology. Too often they underplay the human element – particularly the big enterprise software systems. That's where Omobono excels. Understanding why people connect with technology, how they use it and when it needs to get out of the way – as ultimately relationships drive business. It's fantastic to have this point of view validated by such a prestigious award."