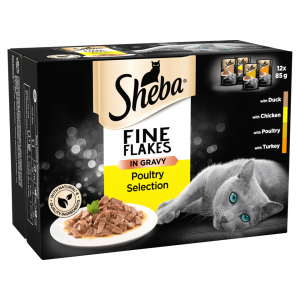 Over half of the UK population (56%) have treated their pets to premium or gourmet foods over the last three months, according to new research conducted by Product of the Year, the UK's biggest survey of product innovation. 
Conducted online in March 2021, UK consumers were asked how they've cared for their pets recently with 22% saying they bought their pet a new item of clothing (the second most popular response after gourmet pet food) while health foods/supplements and pet-tech came neck and neck, both receiving 11% of the votes.
After a year in and out of lockdown, pet care has taken on new heights with owners having more time to focus on the wellbeing of their trusty companions. Now worth billions of pounds, the industry is offering an increasingly diverse selection of products and services. And as we approach National Pet Month, owners can now indulge their pets with burgeoning options available, from 'Canine Cottages', 'cat facials' and 'PET-icures' to organic/wholegrain foods that aid digestion. In a world where you can buy your cat a glass of 'Catbernet' wine, the line between pet and person is blurring as we become increasingly aware of the emotional wellbeing of animals as well as the physical.
"Every year, pet products win multiple awards." says Helga Slater, MD, Product of the Year "And every time these products come through the door, we are continually impressed with the calibre and the diverse ways in which they meet the wants and needs of the modern consumer. Our 2021 winners: Vanish Oxi Action Urine Destroyer Pet Expert and Sheba Fine Flakes in Gravy, demonstrate the level of innovation we've come to expect at Product of the Year."
Now in its 17th year, Product of the Year winning products are chosen by more than 10,000 UK consumers (conducted in partnership with Kantar) making it the nation's biggest annual survey of product innovation.
Product of the Year 2022 will be open for entries on Saturday 1st May.
Source: Product of the Year