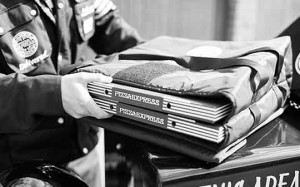 PizzaExpress is planning to build up a delivery business from 150 sites over the next five years and has already started with central London.
Its branches in Thayer Street and St Bride Street are delivering using waiters, rather than traditional delivery drivers.
Richard Hodgson, PizzaExpress CEO, said: "We've been making the best pizzas for 50 years and have built a hugely popular brand.
"This is an enormous growth opportunity and, by extending what we're already famous for – delicious pizza, great service and excellent value – we can bring about a step change in delivery.
"The pizza delivery market is dominated by American-style, thick-crust pizzas. Thanks to advances in technology, which mean we don't have to compromise on the quality of our thinner-crust pizzas when in transit, we can now proudly bring to customers' homes the pizza they love, and in our own unique style."