Wavemaker has partnered with the iconic US fast-food chain Popeyes on a new campaign to celebrate its highly anticipated arrival to the UK.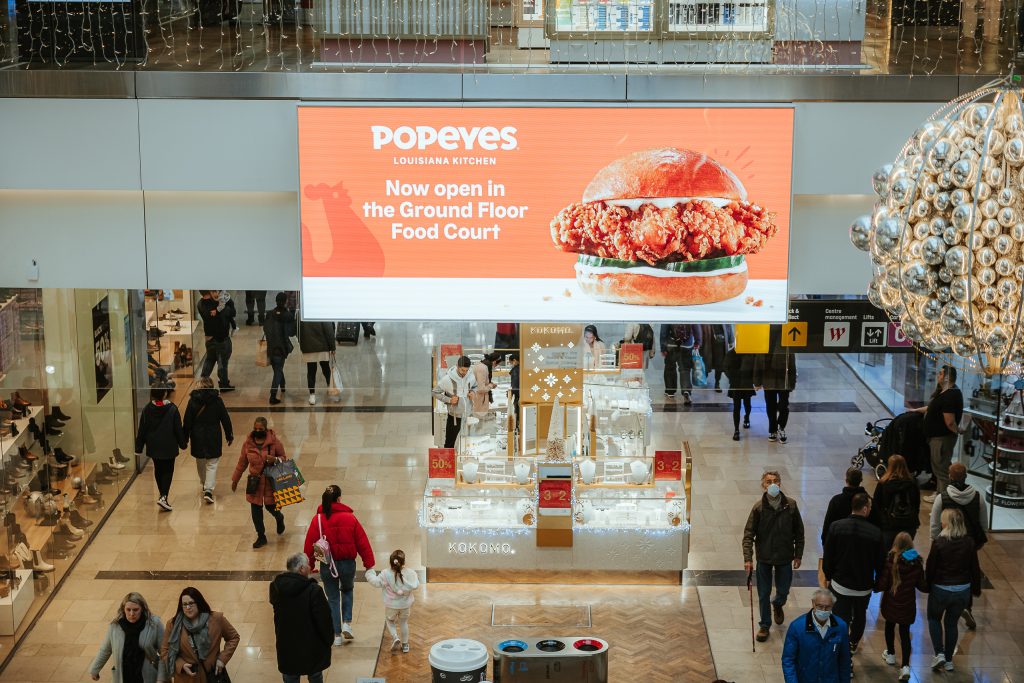 Popeyes opened its inaugural London restaurant in Westfield Stratford City on Saturday, 20th November. Visitors were treated to an eye-catching OOH campaign – in and around the East London shopping centre – announcing its arrival.
The creative referenced the viral Twitter battle between Popeyes and another fast-food chain, which resulted in a three-month supply of the famous sandwich selling out just 14 days after its nationwide debut in the US.
Aligning with the brand's online status as a viral sensation, the campaign will also run across social media channels including Facebook, Instagram and Tik Tok elevating and sharing the content to all potential customers in the local area.
The campaign follows a series of partnerships to launch the UK restaurant, including a collaboration with Grammy Award-winning musician, entrepreneur and Popeyes franchise owner, Megan Thee Stallion to develop a Hot Sauce which, as well as joining the extensive UK sauce portfolio will be used in a variation of the iconic Chicken Sandwich in the Westfield Stratford Store.
Planned and executed by Wavemaker, the OOH and Social campaign is the beginning of rapid expansion plans for Popeyes. Wavemaker was selected by the brand for its ability to help new businesses scale up quickly, and support Popeyes in consolidating its fast-growing presence in the UK's competitive fast food market.
James Wilde, Managing Partner, Wavemaker UK said: "UK customers will soon be able to join the Popeyes' fandom and get their hands on the 'Chicken Sandwich that broke the internet'. As Popeyes' continues to generate more buzz and anticipation, we're looking forward to helping positively provoke Popeyes' growth journey in London and beyond. But for now, see you in Westfield Stratford fellow Popeyes' converts." 
Vicky Barber, Marketing Director, Popeyes UK added: "Previously, our Chicken Sandwich caused a viral sensation in the USA, and our vision for our UK launch is just as ambitious. To experience the same success and hype we've partnered with some of the best and boldest agencies. We are pleased to welcome Wavemaker on board to support our entry into the UK market. We're looking forward to unveiling our next sites in due course, and revealing more about our expansion into new UK towns and cities in 2022 and beyond." 
Wavemaker was responsible for the planning and implementation of media and strategy. Cygnus, creative design and digital agency, supported in the creation of the OOH assets, while social assets and activations were created by global branding marketing agency, The Fitting Room. 
Source: Wavemaker