An artistic and musical performance in which the coaches become orchestra conductors
To enhance the Ligue 1 Uber Eats show, Prime Video presents its "Ligue 1 Symphony", a hymn created using the gestures and body languages of the Ligue 1 coaches who, exceptionally, swap their sideline pacing for the role of orchestra conducting, leading 70 musicians and choristers.A symphony for football, by football.
Ligue 1 Uber Eats is one of the greatest championships. Each weekend, on the side pitches, the coach is a bona fide orchestra conductor, directing and guiding its "artists" – the players.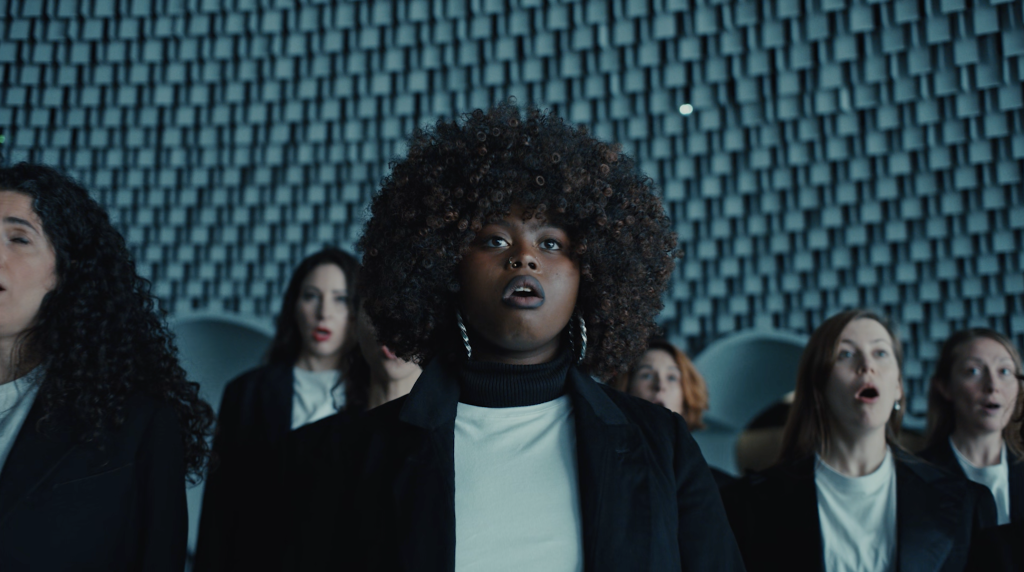 Prime Video and creative agency Marcel wanted to highlight this parallel with the world of music through "Ligue 1 Uber Eats Symphony", an original composition in which the maestros are Ligue 1 coaches, virtually directing an orchestra of 70 musicians and choristers.
If the idea is original, the creation process was just as unique. A single camera was placed in front of each coach to analyse and film their gestures. These movements were then picked apart and sorted based on their coherence and amplitude. Prime Video teamed up with Saycet, a French composer of electronic music and film soundtracks, to create this symphony, inspired by these movements.
"The coaches' movements have inspired the way the music is written", explains Saycet. "That's where the heart of this project's challenge lies. We needed to essentially do the work backwards."
To interpret this original composition, 70 musicians and choristers were gathered in the auditorium of the Niemeyer space in Paris. In the place of the orchestra conductor, a screen broadcasting the recorded gestures of the coaches gave instructions and set the tempo, conducting the musicians. The result? A rhythmic symphony which re-transcribes all of the intensity and emotions of a football match.
Premiered on Prime Video on February 26th, ahead of the Olympique de Marseille – Paris Saint-Germain match, the "Ligue 1 Uber Eats Symphony" has been developed into two videos now available on the Prime Video Sport platforms:
A 60-second video which also showcases the players and their artistic prowesses
A 120-second film revealing behind-the-scenes footage
In collaboration with the Ligue de Football Professionnel (LFP) and the Ligue 1 Uber Eats clubs, the Ligue 1 Symphony will also be broadcast on giant screens in stadiums and on social media. The track will also be available soon on Amazon Music.
To make sure you don't miss out on any of the latest from Ligue 1 Uber Eats and Ligue 2 BKT on social media, check out @PVSportFR on Twitter and @PrimeVideoSportFR on Instagram.
Source: Marcel