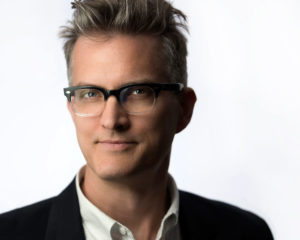 Publicis Groupe announced the addition of Alex Lea as Executive Creative Director. Lea will join the creative leadership team on the Walmart business in partnership with Publicis Groupe and other agencies that comprise the Groupe's solution for Walmart – DeptW.
He will be based in Saatchi NY's office and report to their Chief Creative Officer, Javier Campopiano and Publicis NY Chief Creative Officer, Andy Bird.
"Andy and I are very excited to welcome Alex to the team. His relentless search for creative excellence and ability to tackle big business challenges make him a perfect fit.," said Javier Campopiano, CCO, Saatchi NY.
Lea continues his 20-year career by reuniting with Publicis Groupe after working with a host of esteemed agencies including Droga5 and CPB. Most recently he was Group Creative Director at Grey New York, and prior to that, Executive Creative Director at Erwin Penland and Co.
His strong portfolio of work spans industries including financial services, apparel, sporting goods, technology and packaged goods, for brands including Ally Bank, L.L. Bean, Puma, Microsoft XBOX, and Kraft. He has built his career around creating effective, bold work and pushing creative communication into pop culture.
"I'm thrilled to work with the talented diverse team assembled across DeptW. I hope to harness the diverse skills across the team to make amazing things together," said Alex.
Source: Publicis Groupe